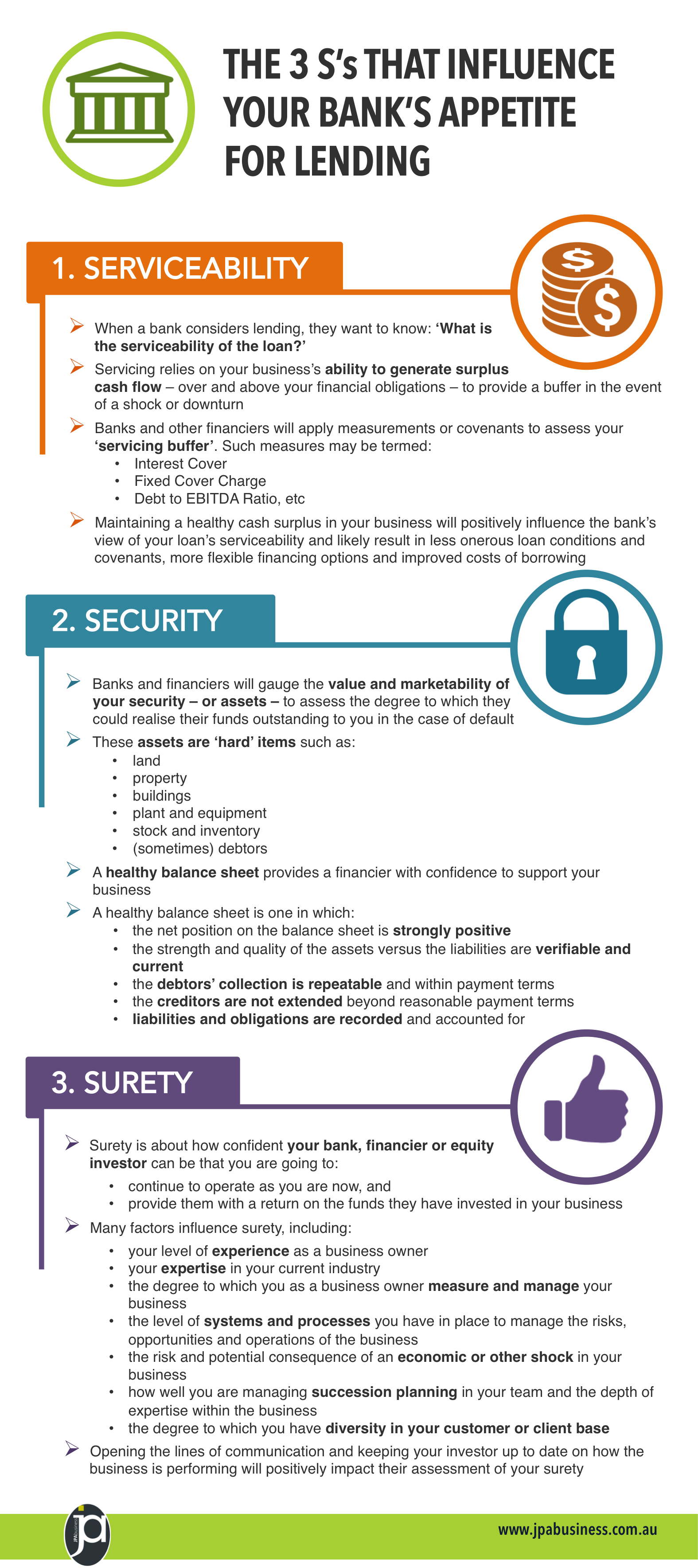 A bank, financier or equity investor focuses on three S's when considering their appetite for your business. They are:
Servicing
Security
Surety
None of these factors are completely controllable, but they are strongly influenced by your actions as a business owner.
Our cheat sheet can help you understand and manage these factors, to help create a strong and positive relationship with your bank or financier.
Continue reading...
Topics: Advice, Banks and lending, Running your business, cheat sheet, Banking
Disclaimer: The information contained in this blog is general in nature and should not be taken as personal, professional advice. Readers should make their own inquiries and obtain independent, professional advice before making any decisions, taking any action or relying on any information in this blog.