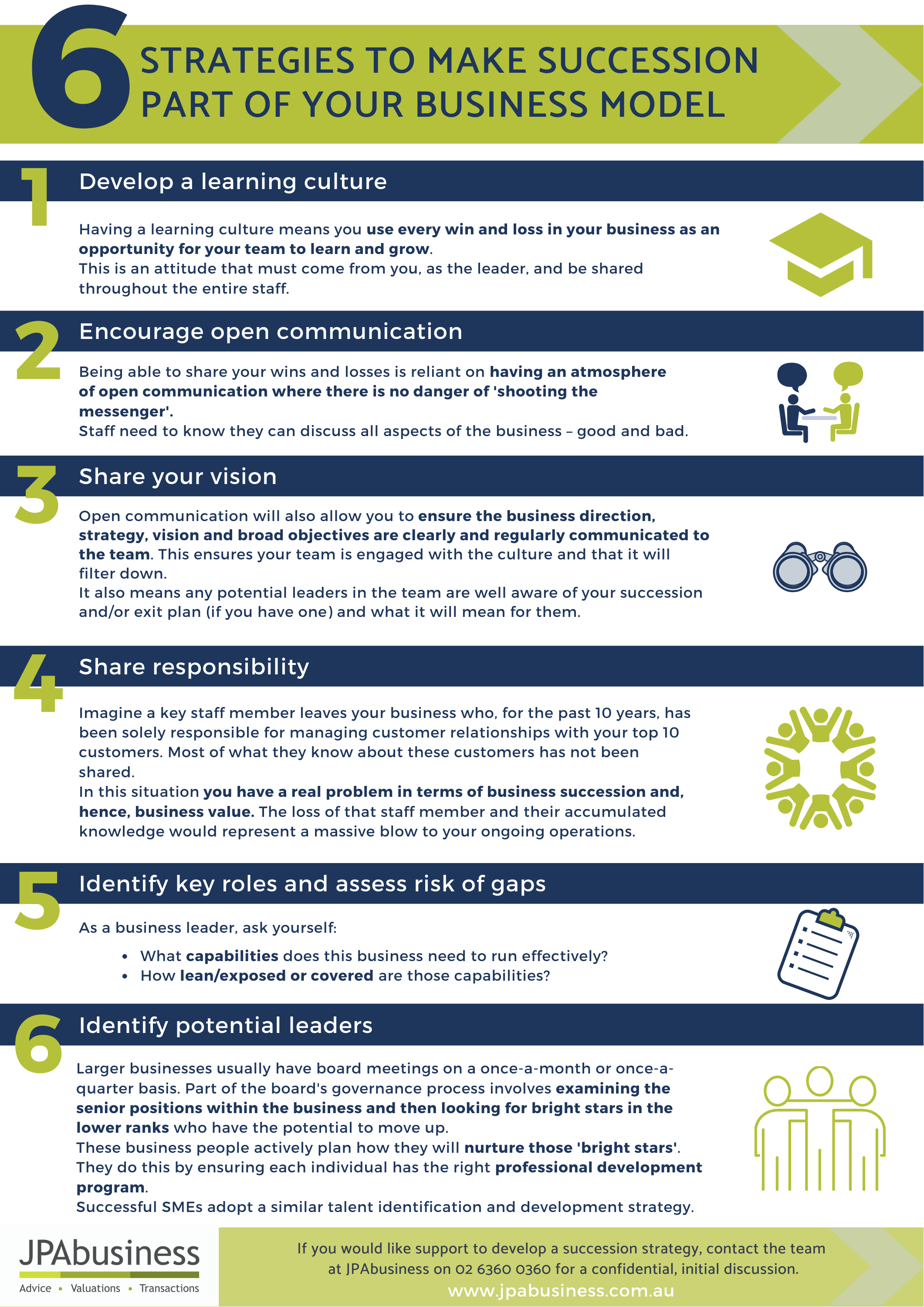 The following cheat sheet contains 6 succession strategies you can start employing in your business today.
Adopting these strategies will help future-proof your business for when and if you decide to take up an exit opportunity, or relinquish operational involvement in your business.
It's never too early to start thinking about your succession plan and developing the skills of your team and business capability.
If you future-proof your business in this way, the business should thrive even if you're not there, and the market should reward you.