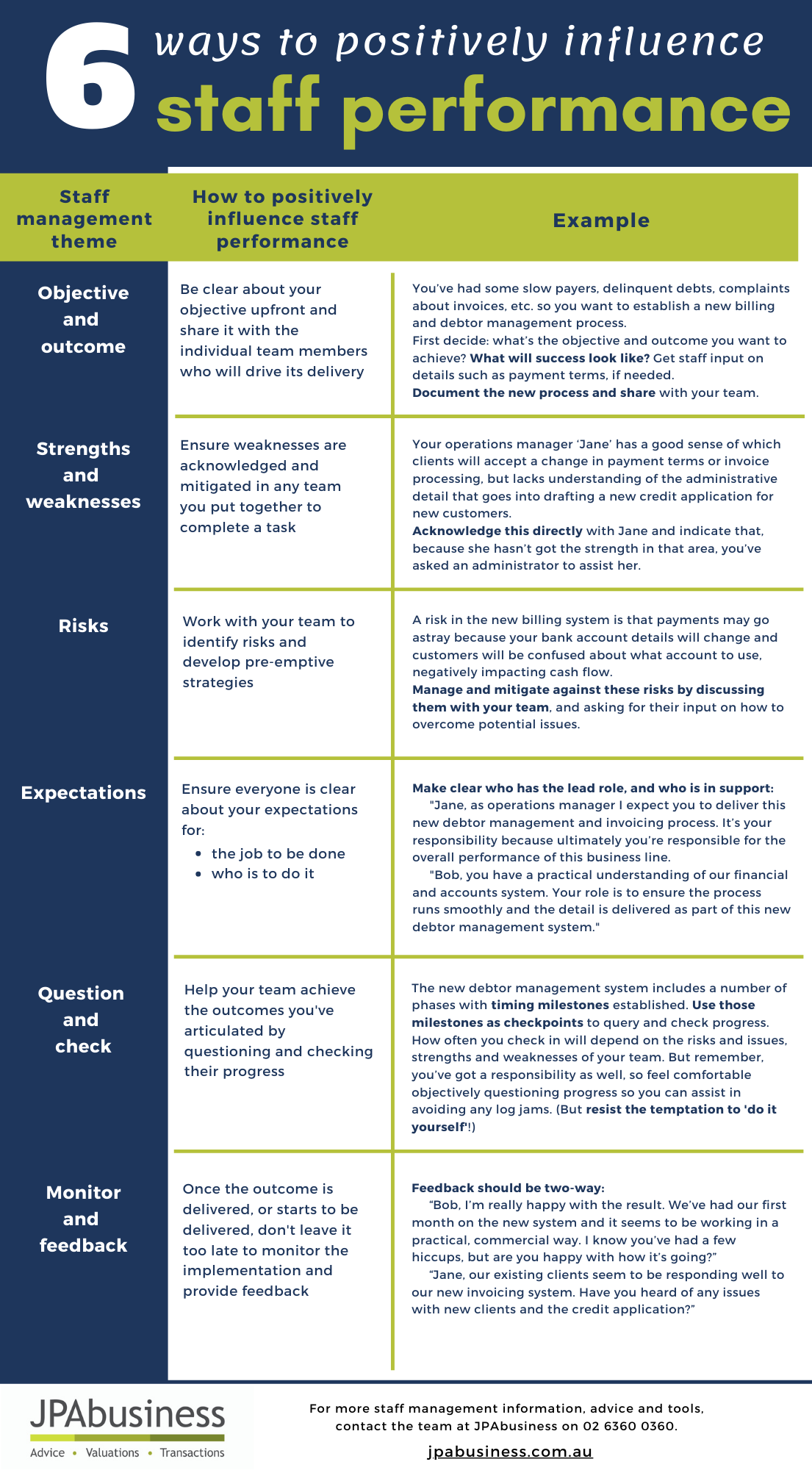 A high-performing team is business 'nirvana'. A high-performing team:
is one where both the individuals and the team as a whole are performing to their optimum potential;

is aligned and attuned to your vision for where you want to take the business;

drives the key tasks and aspects of the business to achieve both its short- and long-term objectives.
In our eBook, Managing staff for high performance, we discussed 6 key elements that you as a business manager, owner or leader need to think about as you go about your day-to-day activities, in order to positively manage staff and help develop them into a high-performing team.
We've distilled that information into the following cheat sheet.