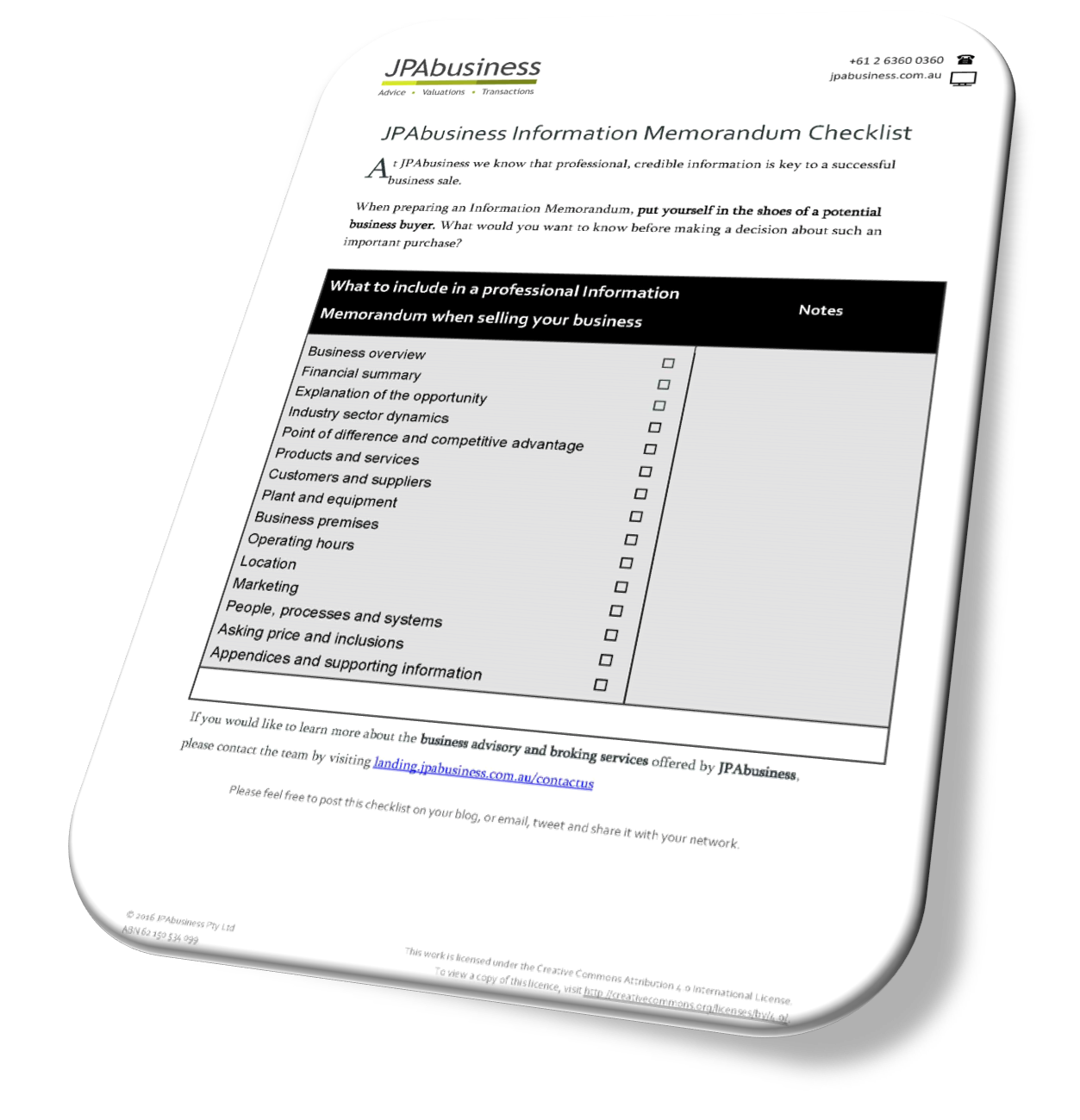 When selling a business, it's important to put yourself in the position of a buyer.
Ask yourself: 'If I was considering buying this business, what would I want – and need – to know in order to make an informed decision about the opportunity?'
As advisors, we understand that good information on a business opportunity is critical to a successful sale.