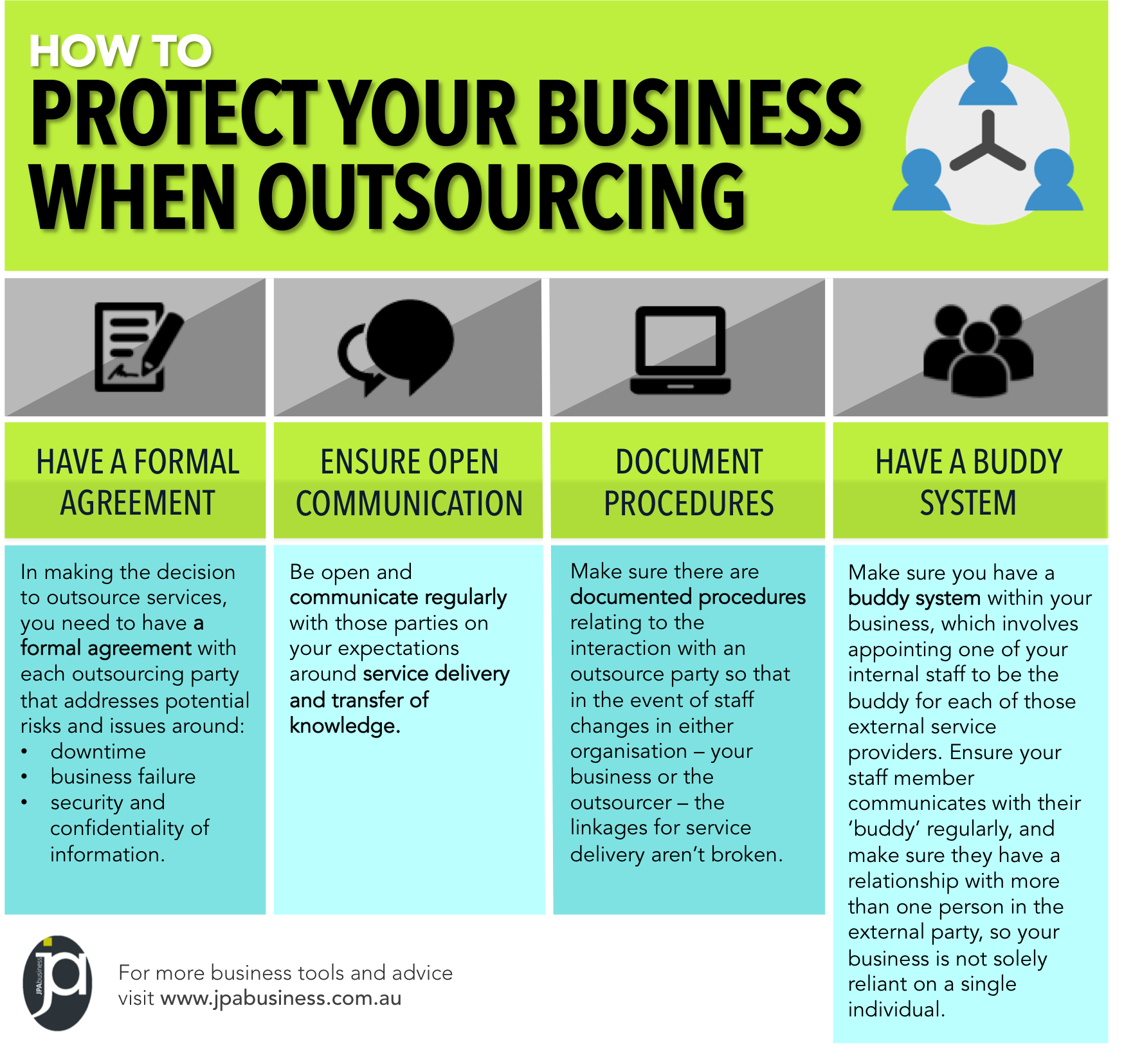 Outsourcing is hardly a new phenomenon in business, but globalisation and technological advances have made it a much more common one.
Many small to medium-sized enterprises – including my own – have a 'virtual team' of service providers who work in concert with the regular team of in-office staff members.
We have created the following cheat sheet based on our experience and that of our clients who also have valuable outsourcing partnerships.