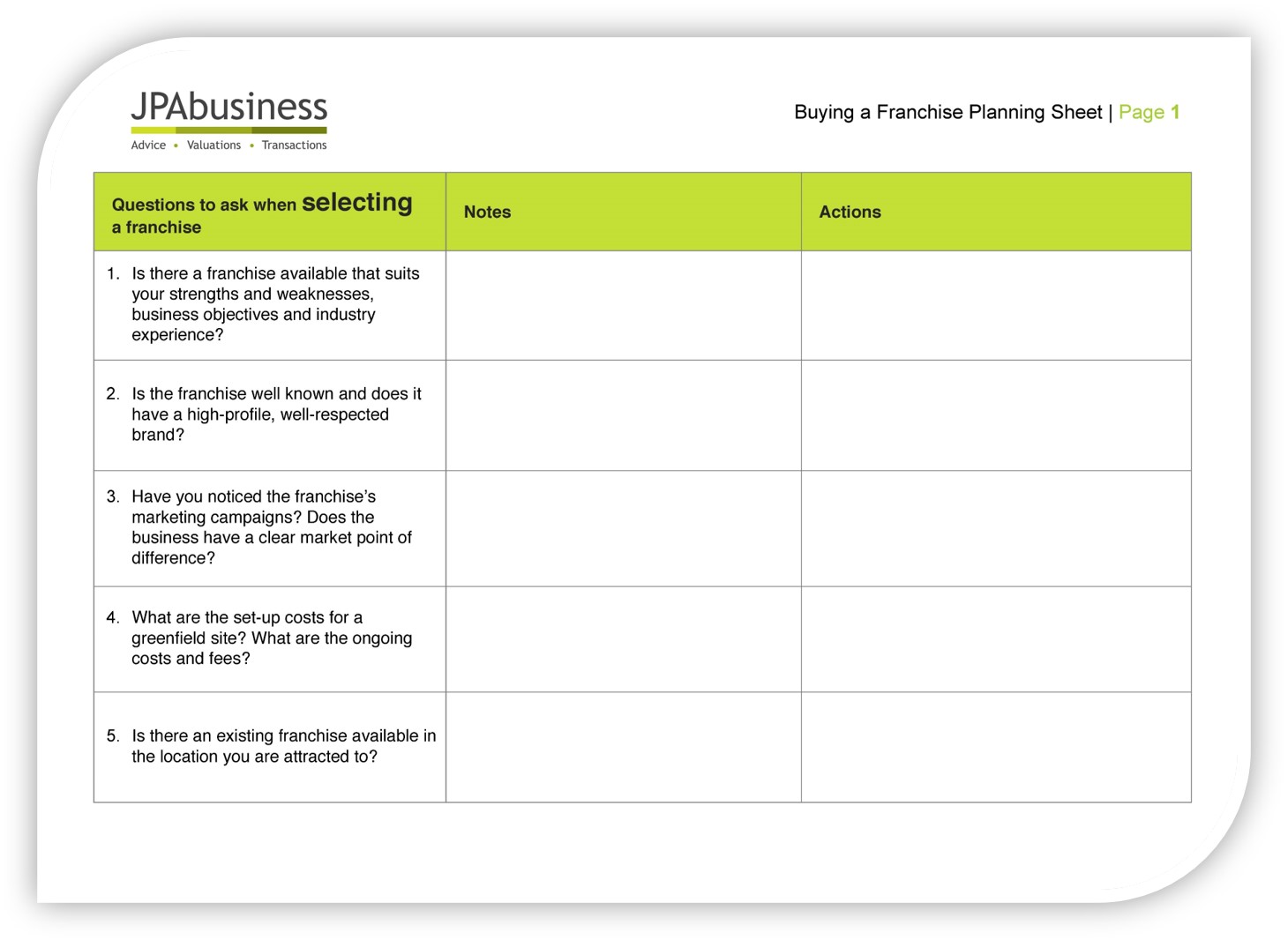 Buying a franchise may, on the surface, seem like any other business purchase.
However, a franchise is a special type of business in which the brand and business operational model has been systematised.
A franchise may have additional, more complex requirements for a buyer to consider and meet, but they also tend to come with more ongoing support than regular businesses.
We have created the JPAbusiness Buying a Franchise Planning Sheet to help business buyers assess potential franchise opportunities.