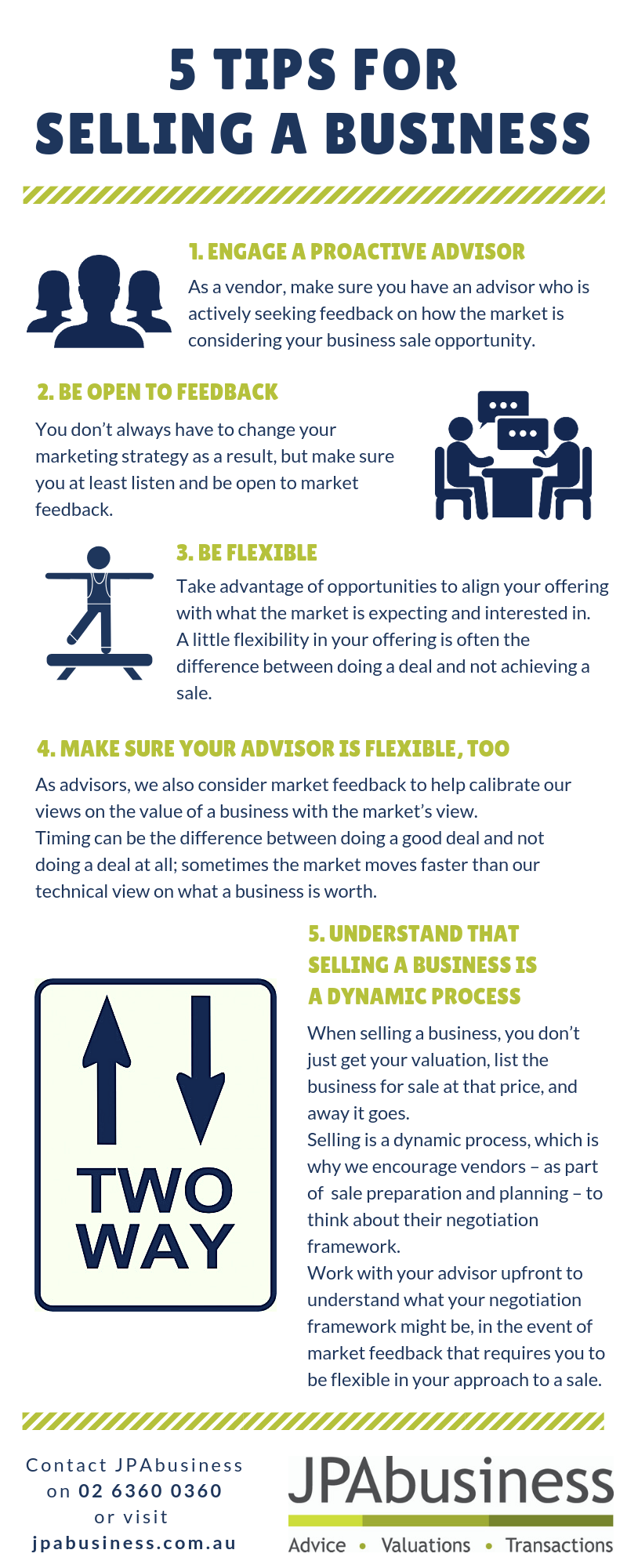 The infographic below is based on lessons learned during a sale we facilitated for a client.
During the sale process our client showed how listening to market feedback and being responsive and flexible can deliver an acceptable outcome.
As we often say, selling is a dynamic process – it's not a 'set and forget' where you get your valuation, list the business for sale at that price, and away it goes.

In this case, the vendor achieved a satisfactory sale by applying each of the five guidelines outlined in the infographic.