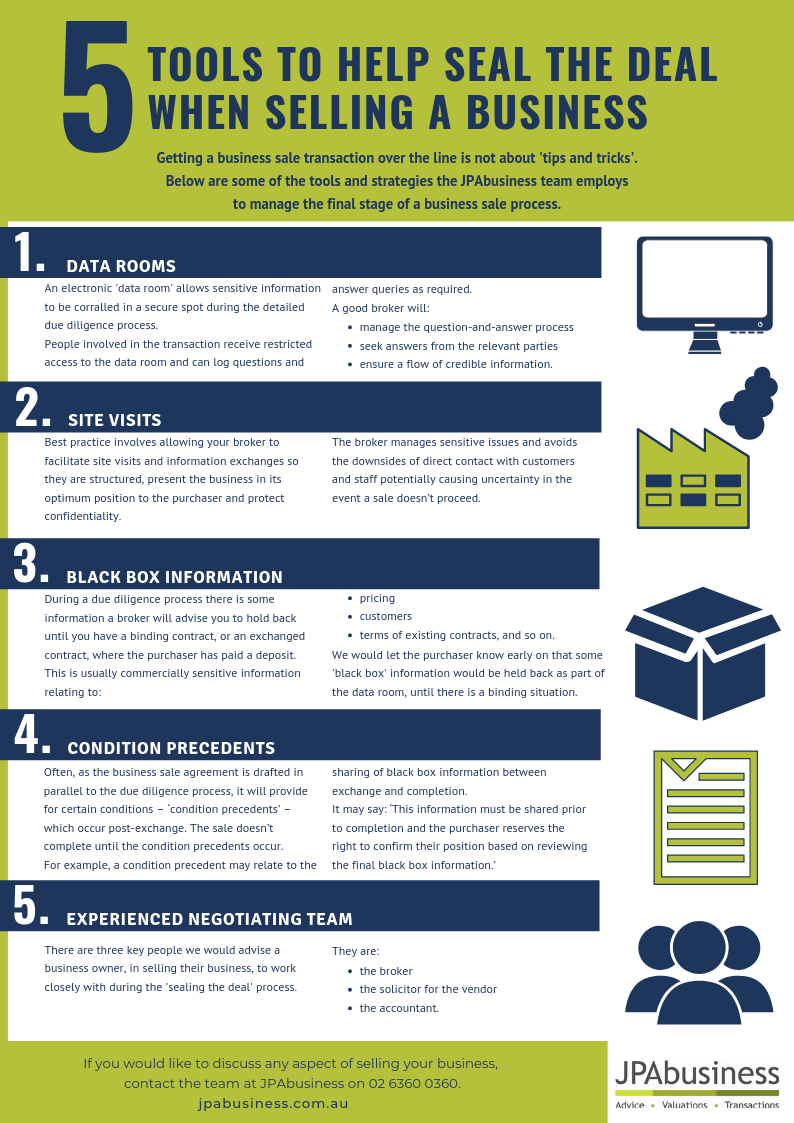 Over the past few years we've produced a number of resources to help our readers and clients navigate the business sale journey.
For the record, Step 1 of selling is always the same: Ask yourself 'what is my objective in selling?' Why you are selling needs to be very clear in your mind, and the minds of your spouse, shareholders, business partners and so on, in order to set yourself up for a successful sale.
At the other end of the selling process is 'sealing the deal' and this is not without its challenges. The cheat sheet below introduces some of the tools we use to manage information flows during the detailed due diligence process and, ultimately, seal the deal.