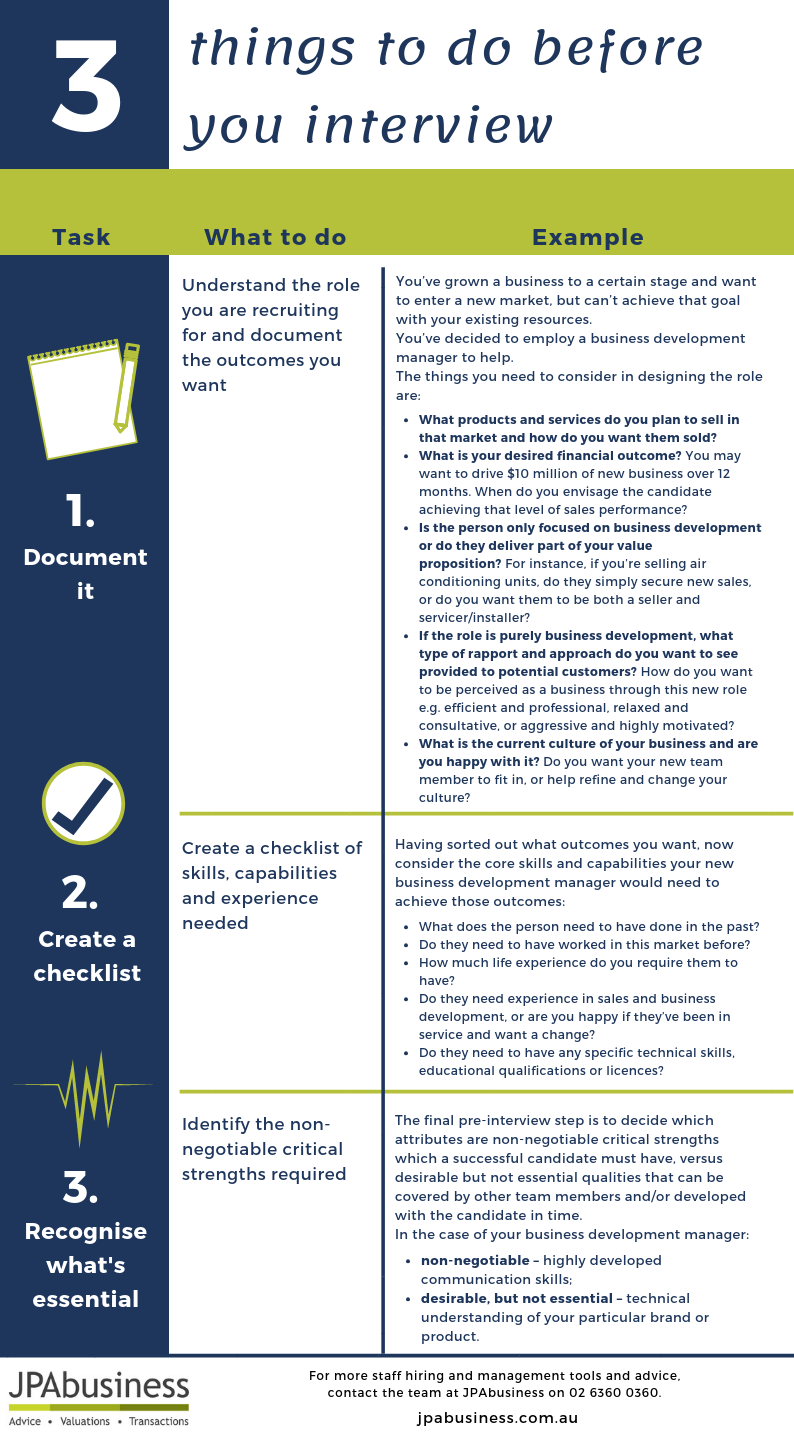 When hiring new staff there are a number of issues that need to be dealt with by a business owner or senior manager before a recruitment interview process begins. It's much harder to retrofit this important information into a recruitment process after the fact.
We've created the following infographic to help with that pre-interview planning process. It sets out:
the 3 tasks to undertake before you begin the interview process;
examples of what you might consider when carrying out each of those planning tasks.