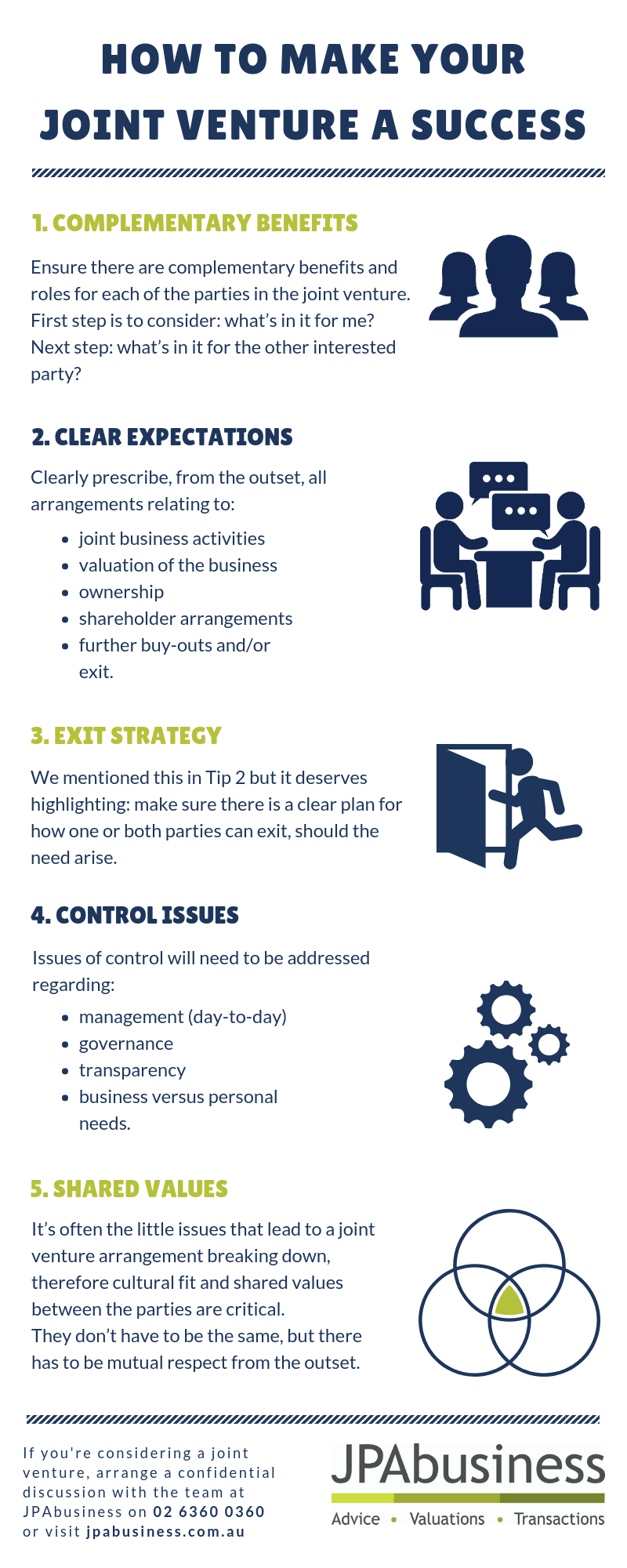 The JPAbusiness team has been involved in setting up and facilitating a number of successful joint ventures over the years, and we have also been called upon to sort out arrangements where things have gone wrong or haven't been set up with adequate planning and foresight. Preparation is key!
If you are considering entering into a joint venture, we have created the following infographic to help you.
The infographic lists five issues to be aware of and which should be raised with all parties early in the planning and negotiation stages.