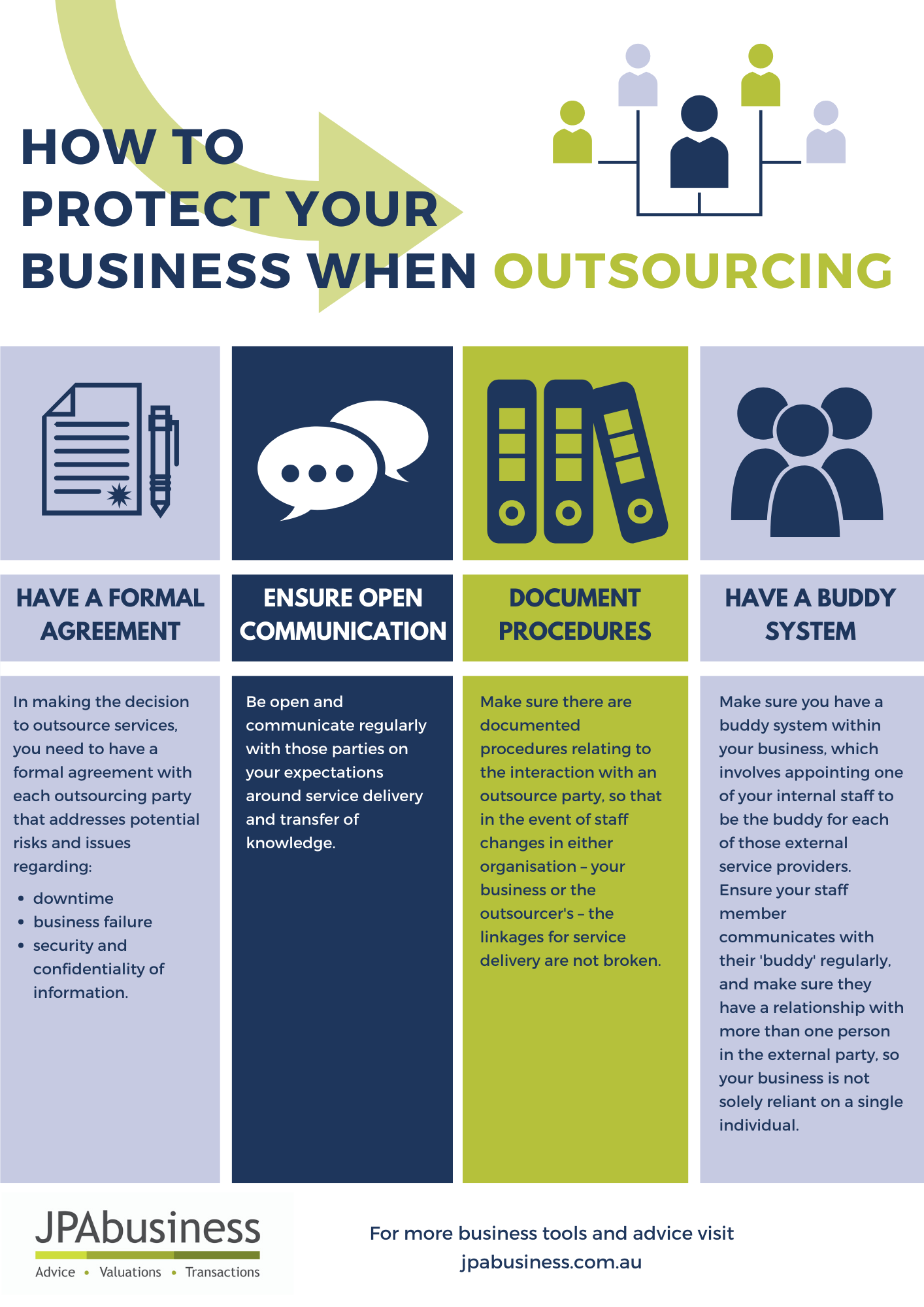 Many businesses – including my own – have a 'virtual team' of service providers who work in concert with our regular team of in-office staff members.
We have created the following infographic based on our experience and that of our clients who also have valuable outsourcing partnerships.
Use these tips to help you enjoy the benefits of outsourcing, while avoiding some of the hazards.