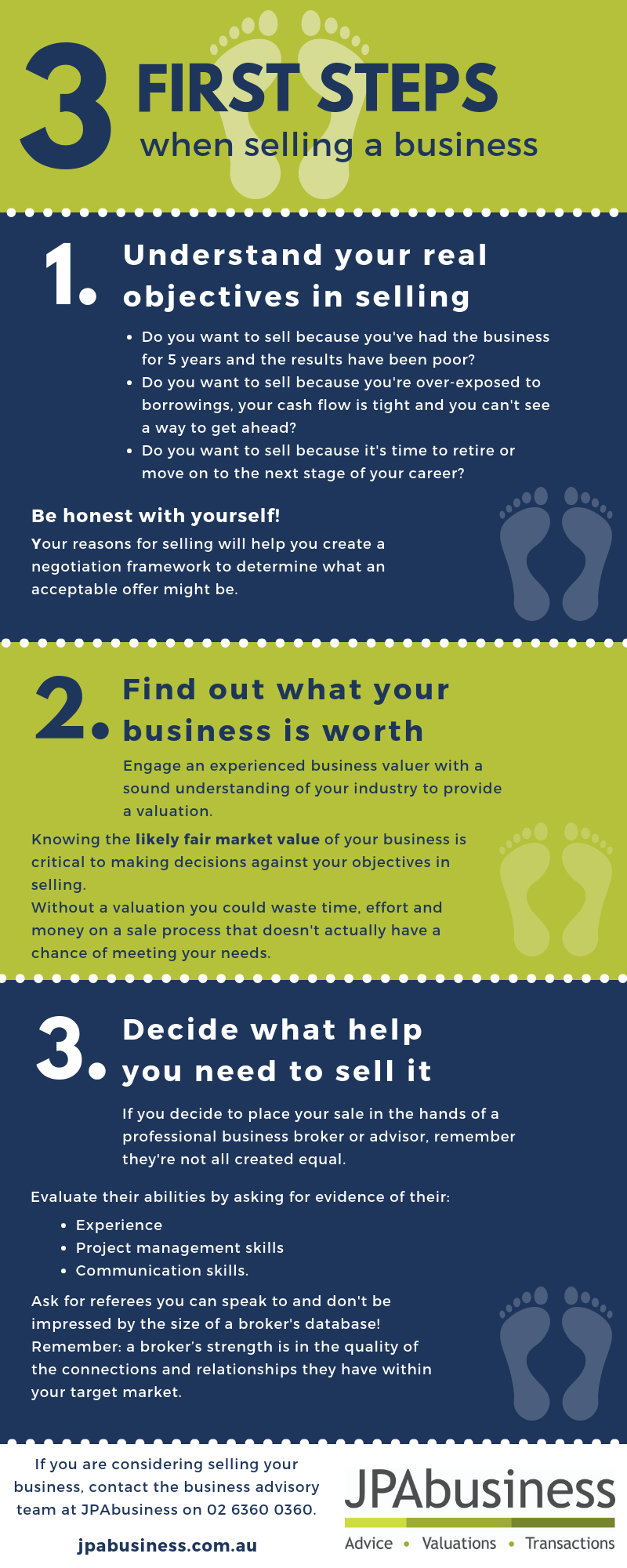 Selling a business should not be like exploring an uncharted continent.
When embarking on a business sale you're not just taking yourself, but you must also bring along your business partners, staff and advisors for the journey. It's a massive undertaking and not one to be entered into lightly.
Don't go exploring on a business sale unless you at least know where you want to end up.
This week's infographic is for those just setting out on the business sale journey, and step 1 is about being honest with yourself regarding why you're on this journey to help you determine where you need to go.