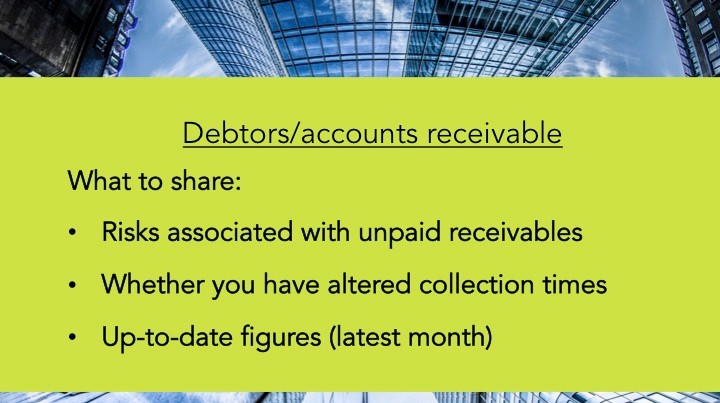 This week we're sharing Part II of our video series on how to communicate with your bank, financier or investors, and what pieces of information to share, if you're looking to secure funding in the current environment.
The goal is to ensure your financier has a clear understanding of how your business is tracking, so they can feel confident in supporting you.
Last week we focused on profit and loss information. This week's video details the critical elements of working capital you need to share with your financier.