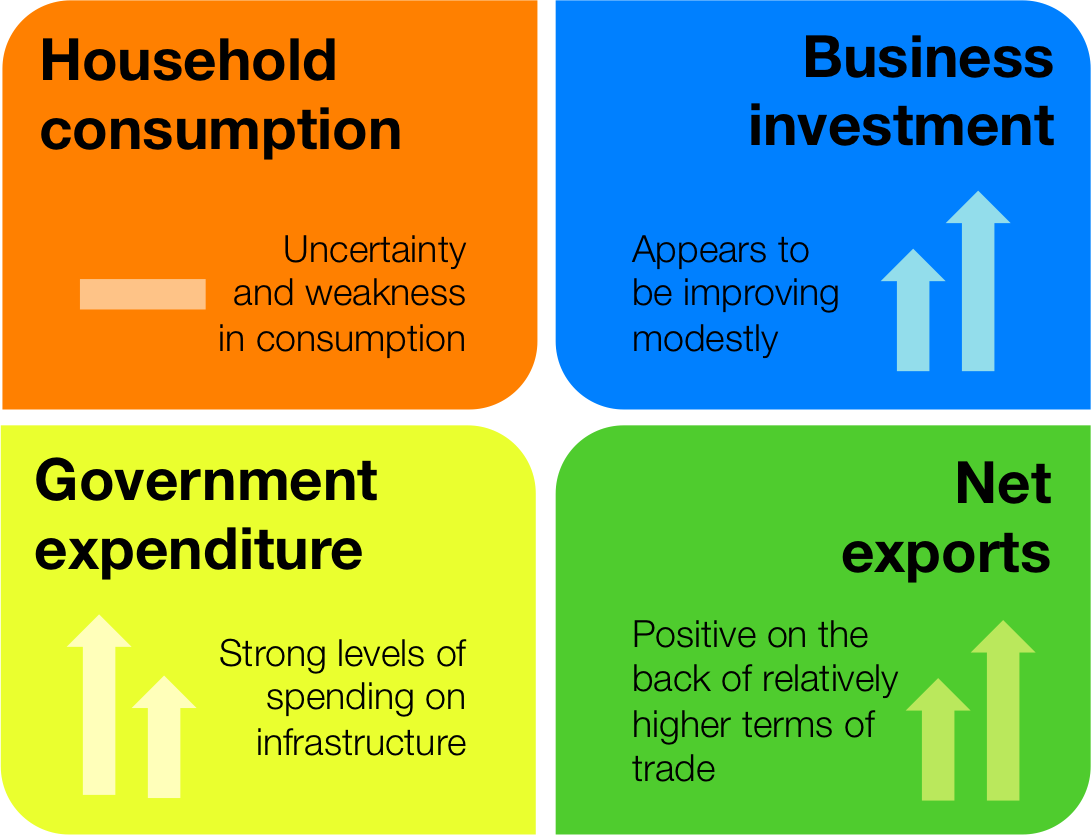 Forecasts for the Australian economy in 2018 are cautiously optimistic, driven largely by improving global conditions but tempered by uncertainty around household consumption.
As reported in our Global Economic Outlook, the international economy appears to be improving and gaining momentum.
The 'Advanced Economies' group is experiencing cyclical recoveries, while the 'Emerging Markets and Developing Economies' group is benefiting from improving global demand and government spending.