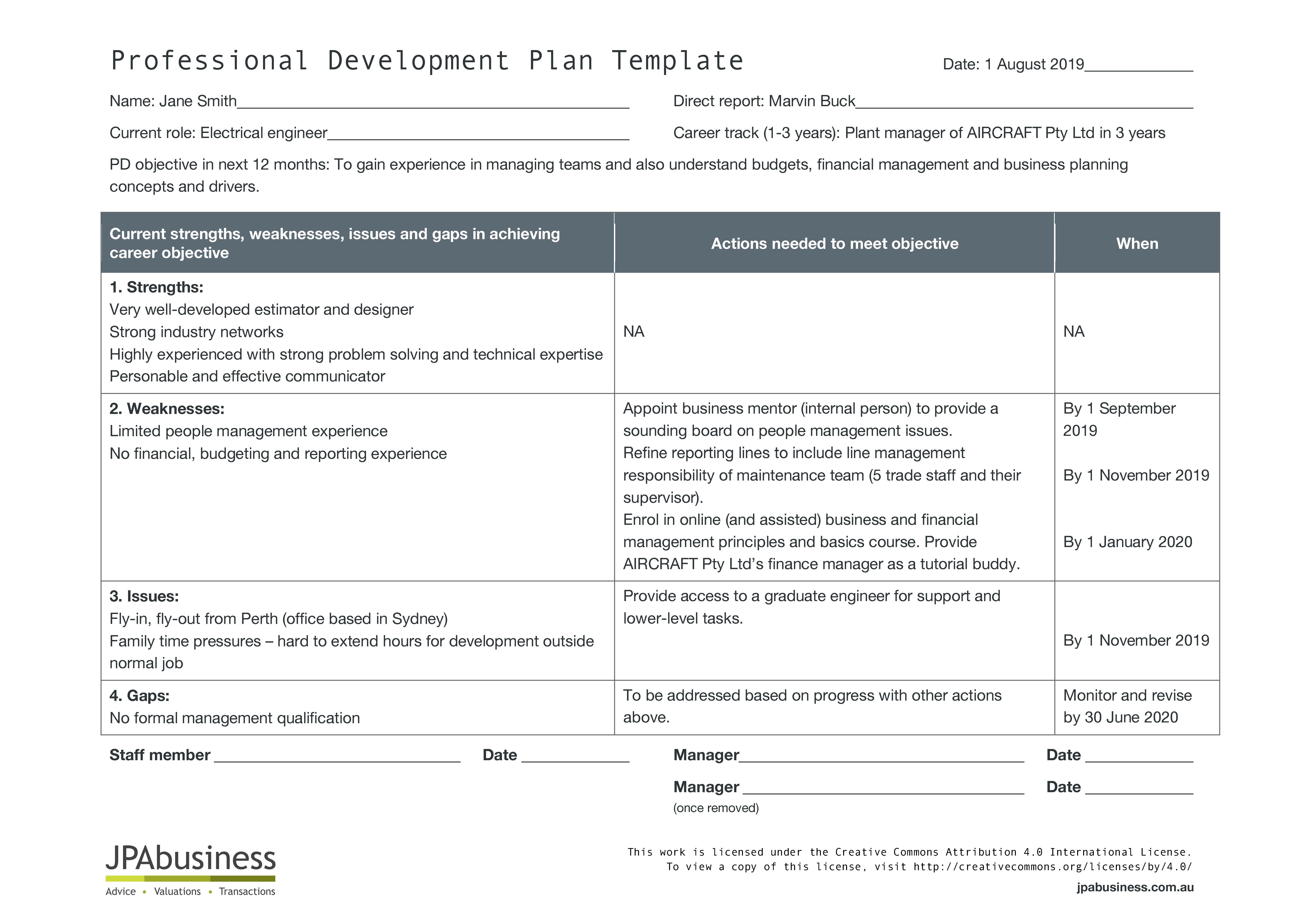 Staff professional development (PD) needs are best identified through a formal performance management and evaluation process.
I recommend owners/managers sit down with their staff members once every 12 months, as part of their annual performance review process, and develop a PD plan jointly, with each individual.
This review process will identify where already skilled employees need information to support their growth to gain more advanced knowledge, and further develop their own business and leadership skills.
You can create plans from scratch, or download our free Professional Development Plan template to get you started.