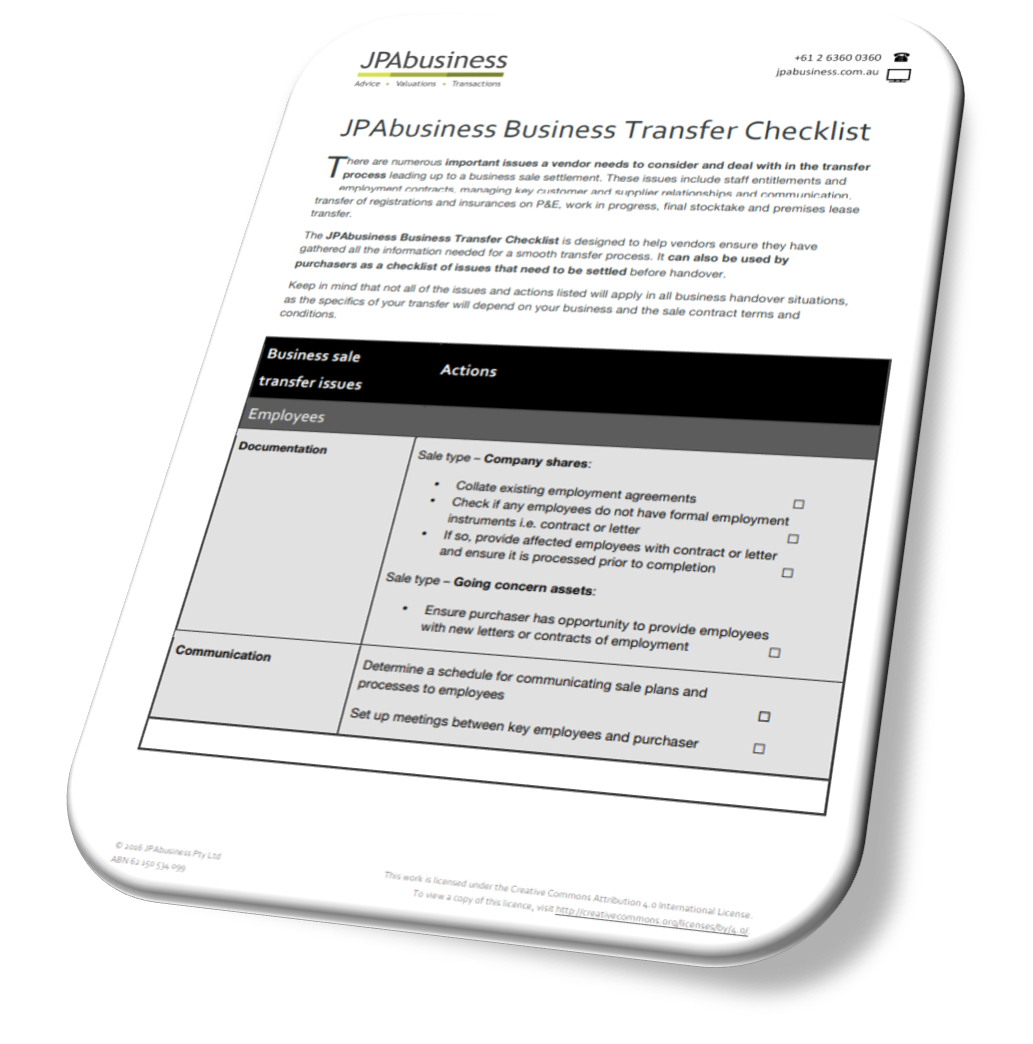 There are many important issues a vendor needs to deal with in the transfer process leading up to a business sale settlement.
The last thing anyone wants is a handover whereby business performance is negatively impacted by transfer issues not planned out ahead of time and dealt with appropriately. These issues may include:
staff entitlements and employment contracts

managing key customer and supplier relationships and communication

transfer of registrations and insurances on P&E

work in progress

final stocktake

premises lease transfer.