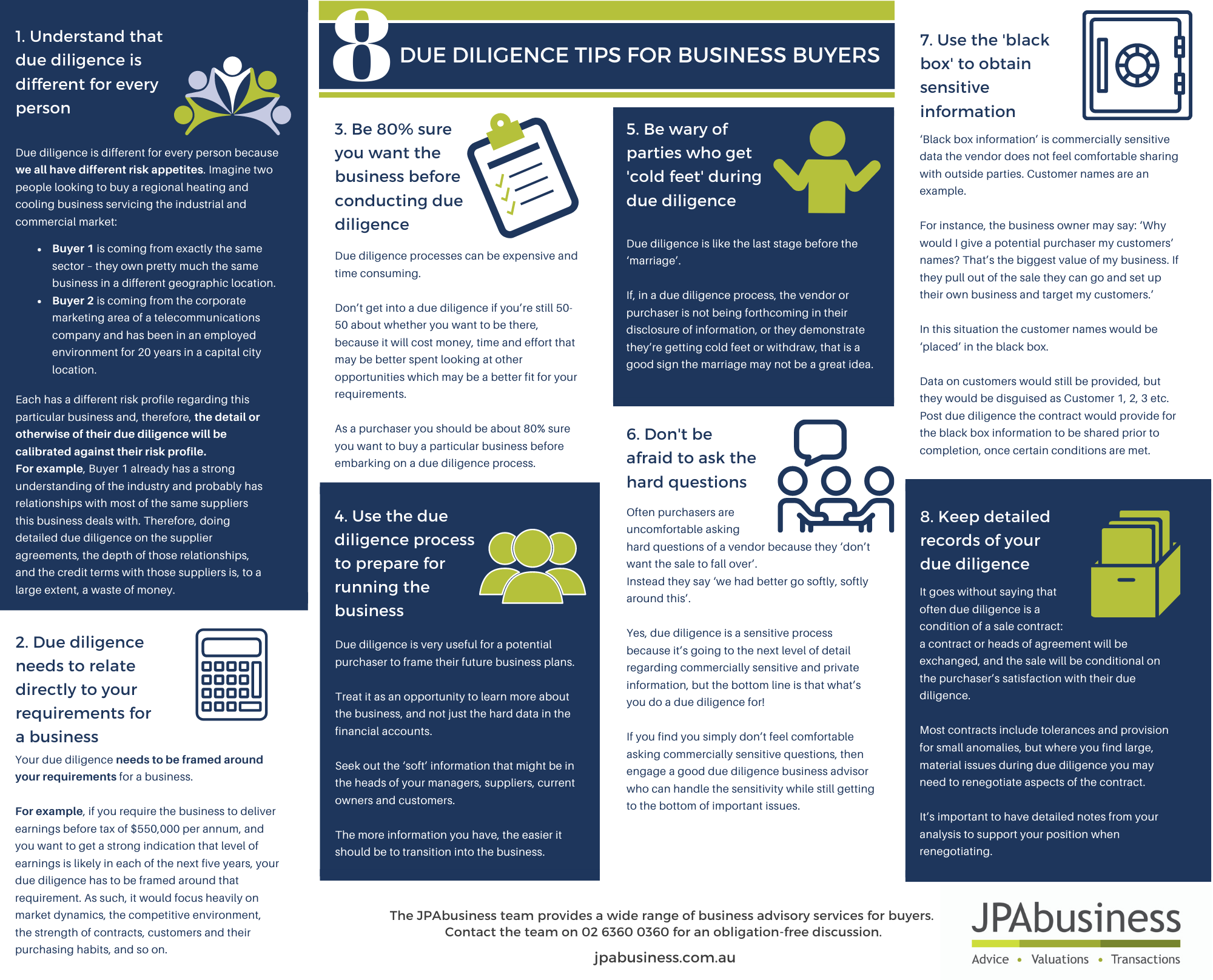 When buying a business, the due diligence process involves checking and verifying information relating to the basic operations and performance of the business you're interested in.
Due diligence is about identifying risks, issues and any material differences between what has been represented in information provided previously on the business, and what you and your advisor identify in the due diligence process.
If you know the risks before you jump (buy the business), then you can plan your landing (mitigate and manage the impact) during the business transfer.