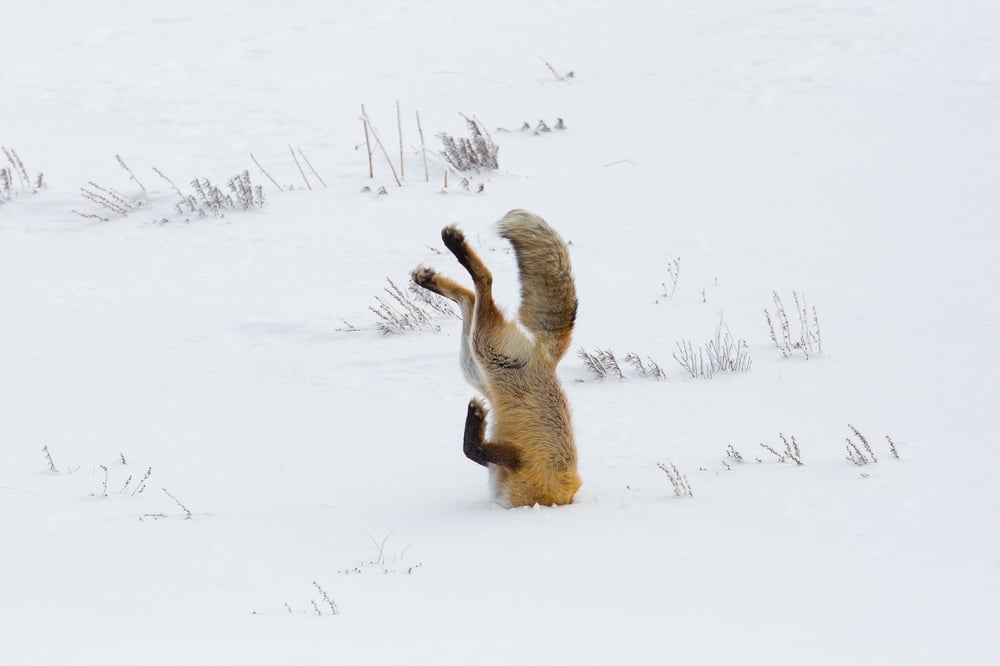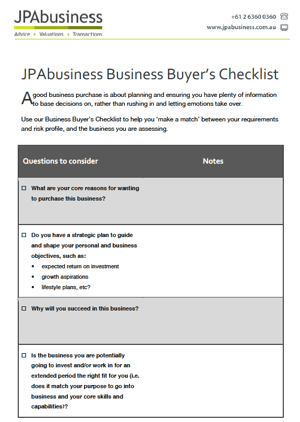 Buying a business is not an investment decision to be rushed into or made lightly.
For those of you considering buying a business, we have created the Business Buyer's Checklist.
The checklist contains 14 questions designed to:
ensure you have a clear purchase objective

work out whether identified business opportunities are a good match for your skills and interests

prompt you to take necessary steps regarding market appraisal, due diligence and financing.
The checklist is designed to help 'make a match' between your requirements and risk profile, and the business you are assessing. You need to be diligent about your assessment and prepared to walk away if the business or the deal doesn't meet your requirements or skillset.
If there is one business that interests you, there are bound to be others. It just has to be the right one.
If you are considering buying a business and would like advice or support, contact the team at JPAbusiness on 02 6360 0360 or 02 9893 1803 for a confidential, obligation-free discussion.

James Price has over 30 years' experience in providing strategic, commercial and financial advice to Australian and international business clients. James' blogs provide business advice for aspiring and current small to mid-sized business owners, operators and managers.