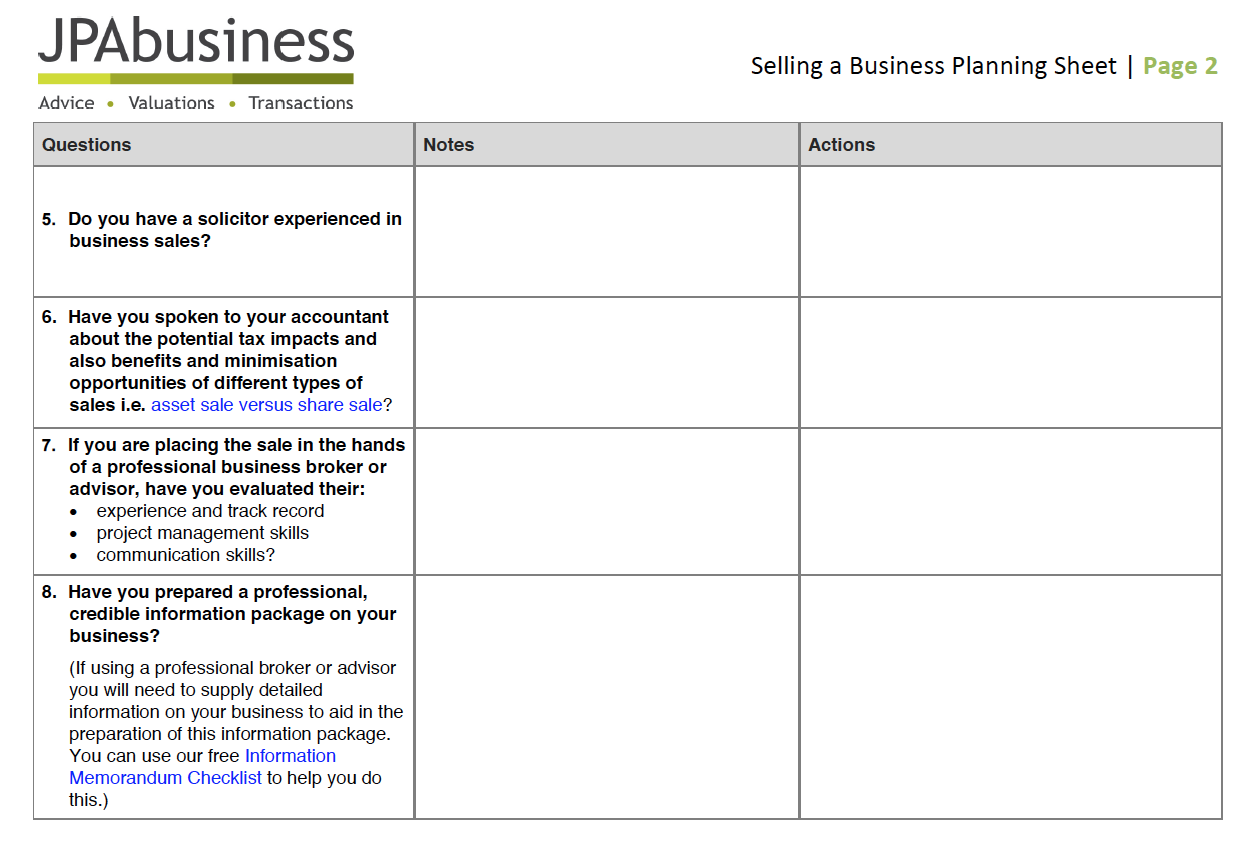 Selling a business is a massive undertaking and not one to be entered into lightly.
We created our free Selling a Business Planning Sheet as a 'first step' resource for business owners thinking about selling.
The template contains 20 questions designed to prompt you to undertake the necessary thinking, planning and acting that will ensure you and your business are well prepared for the sale process.