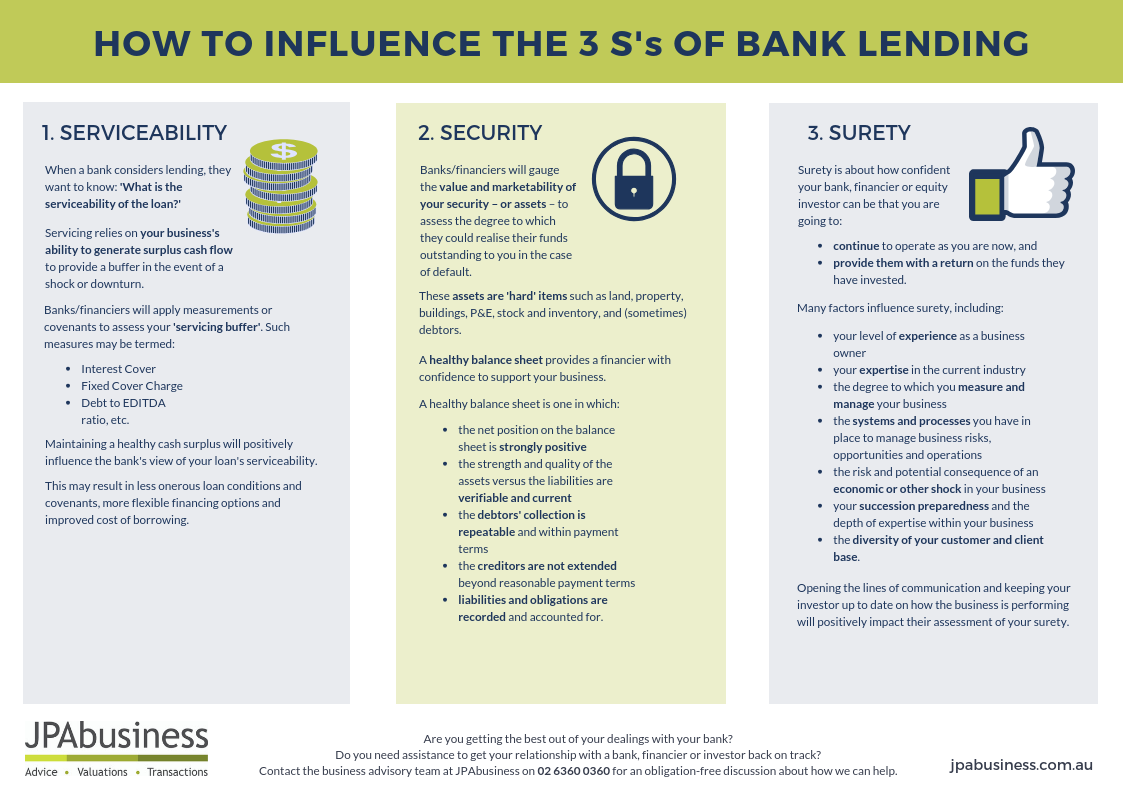 A bank, financier or equity investor focuses on three S's when considering their appetite for your business. They are:
Servicing
Security
Surety
None of these factors are completely controllable, but they are strongly influenced by your actions as a business owner.
Our cheat sheet can help you understand and manage these factors, to help create a strong and positive relationship with your bank or financier.