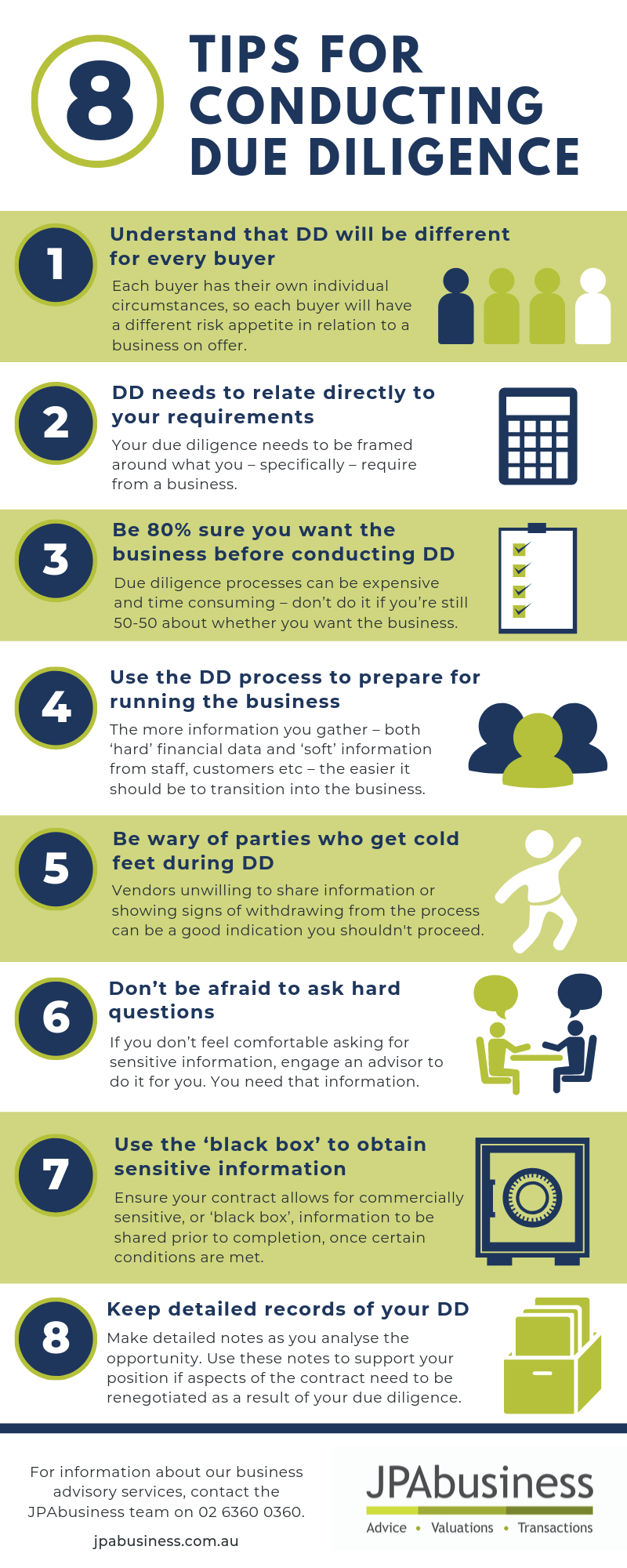 Due diligence is 'the process of acquiring objective and reliable information on a … company as required, especially before a commercial acquisition' [Macquarie Dictionary].
The over-riding purpose of due diligence is to ensure there are no nasty surprises after you buy a business.
We've created the following infographic to share some of our top tips for people embarking on the due diligence process.