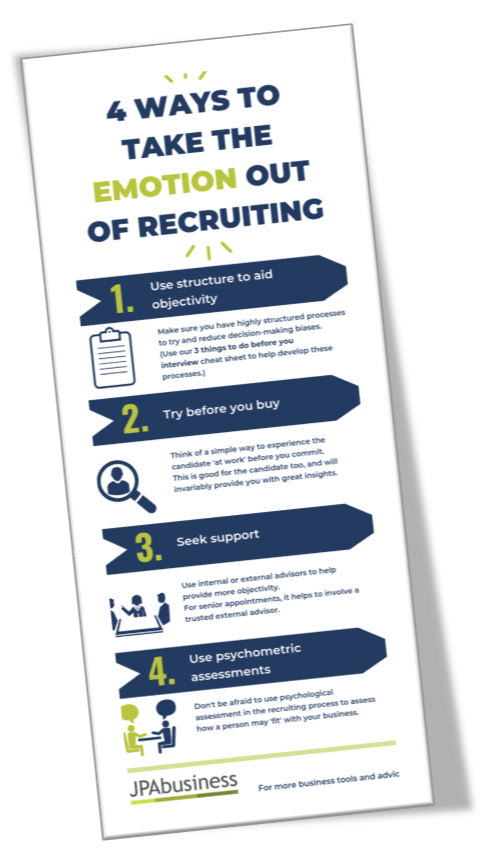 It's not uncommon for people to present really well in a job interview, be offered the position and then later be found 'wanting' when it comes to fulfilling the particular role they've been recruited for.
Similarly, there are many people who don't present well in interviews and subsequently miss out on jobs, who actually have a lot of substance in practice and would be valuable team members.
So how do we take the emotion out of the recruitment process and minimise the impact of our own biases and prejudices when dealing with these different personality types?
In this video I'm sharing 4 tips to help remove that bias from the hiring process.