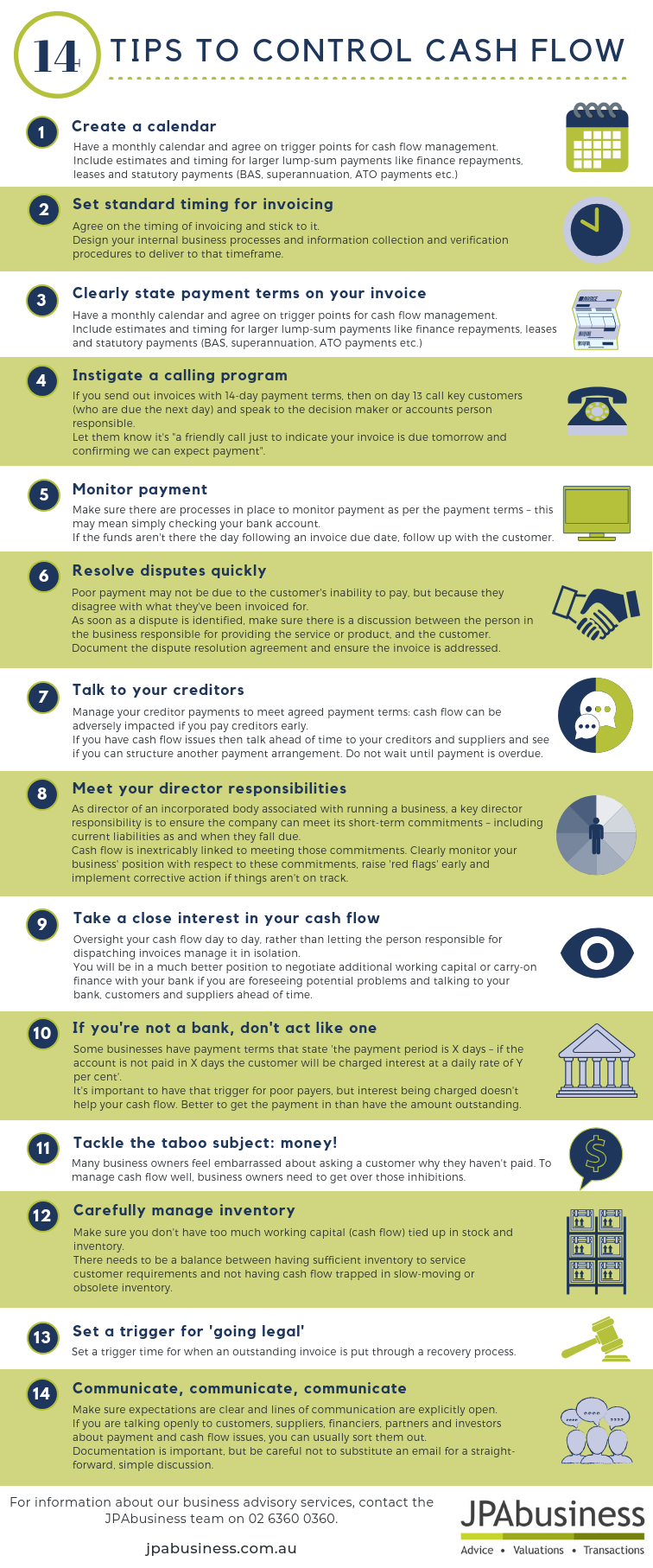 Cash flow is a critical part of the operation of a business.
If your business were a human body then cash flow would be the system of veins and arteries and the blood that runs through them: it's essential for keeping the body/business alive, active and functioning.
This cheat sheet contains 14 of our top tips for managing your cash flow.