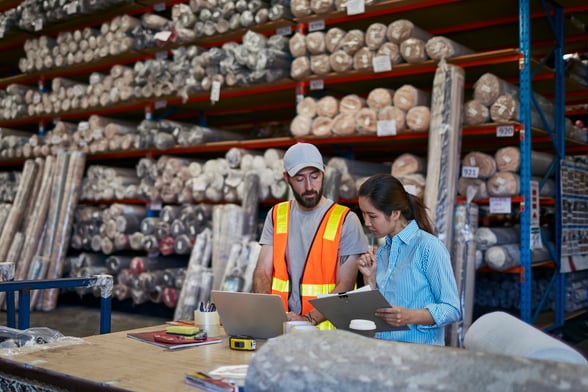 Business owners looking to drive their business forward need to be aware of their capital base and liquidity for working capital and investment purposes.
Critical to this is maintaining a strong cash flow.
The infographic below contains four of our top tips for managing business debt and maintaining a healthy cash flow.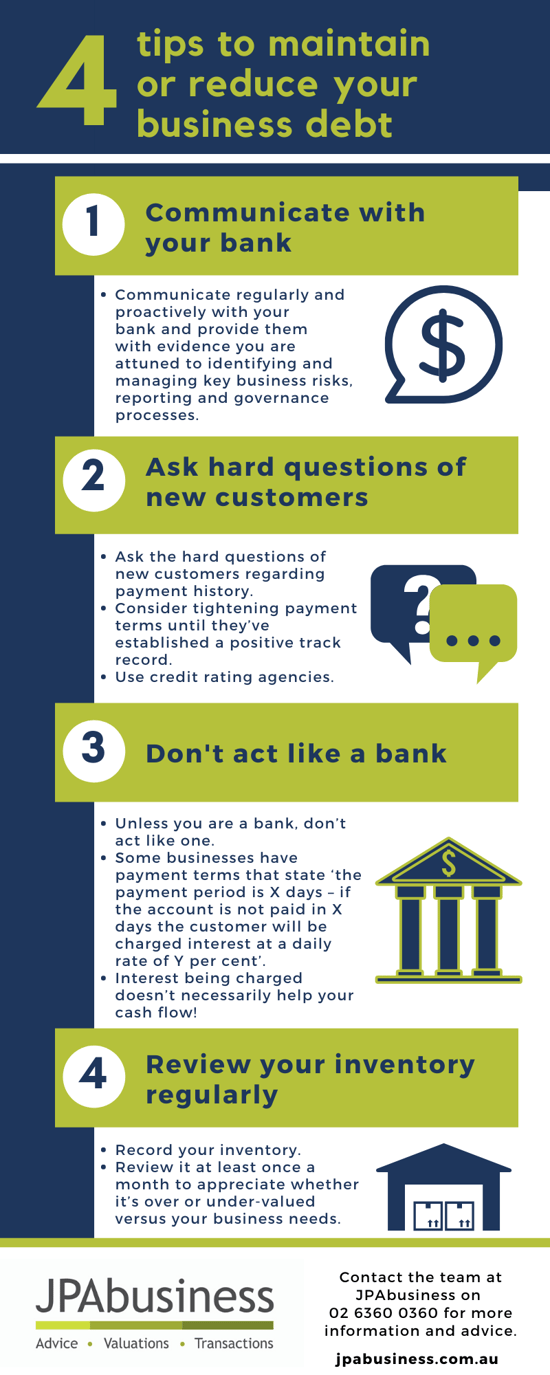 Cash flow is important whether you choose to fund your business' working capital needs with cash or a line of credit.
In the case of seeking credit from a bank, maintaining a healthy cash surplus will positively influence the bank's view of your loan's serviceability, which may result in:
less onerous loan conditions and covenants

more flexible financing options

improved cost of borrowing.
We have a number of free resources containing more advice on this topic:
The JPAbusiness team offers a range of business advisory services that can help with cash flow management, including assessing and offering advice on your current business systems and processes.
Contact the team on 02 6360 0360 or 02 9893 1803 for a confidential, obligation-free discussion.