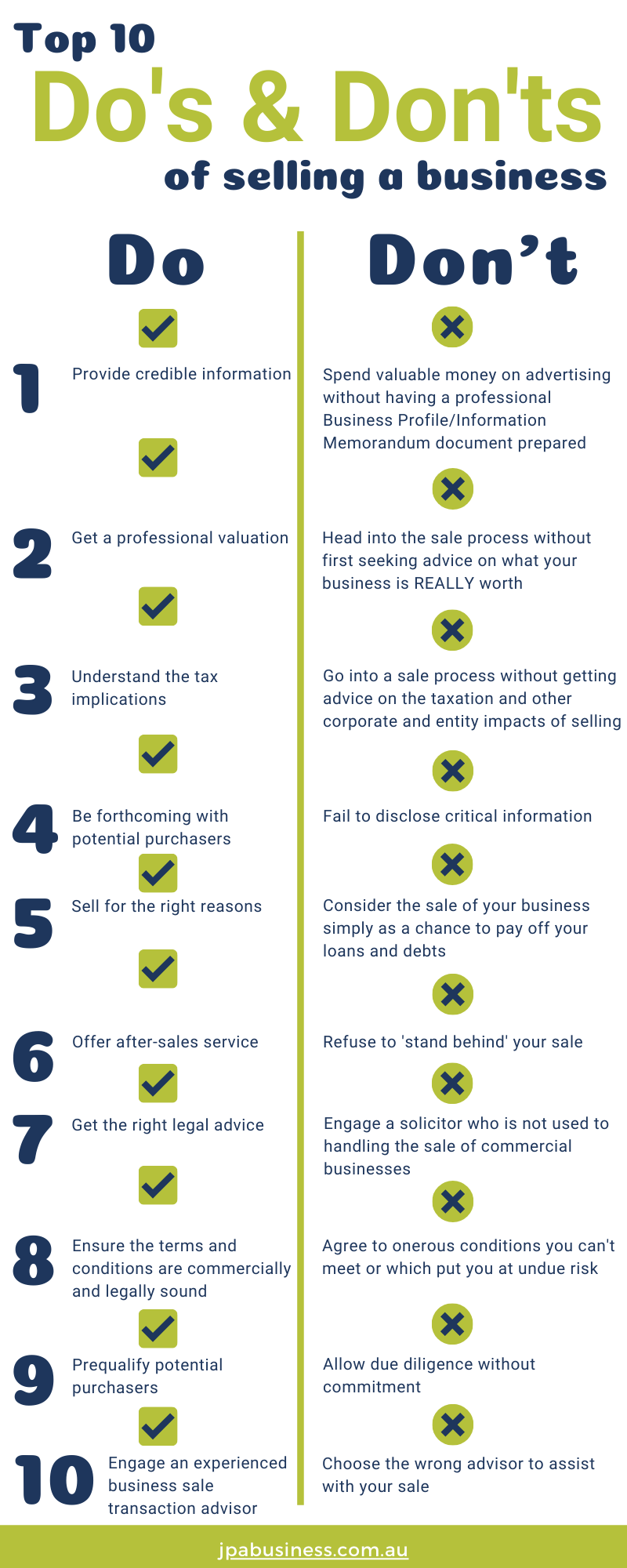 Planning, professional marketing, timing and finding the right match regarding value and terms are just some of the ingredients that go to making a successful business sale.
The following infographic is a distillation of lessons we've learned over many years as business sale transaction advisors.
Use these tips to help you make the right decisions when preparing your business for sale.