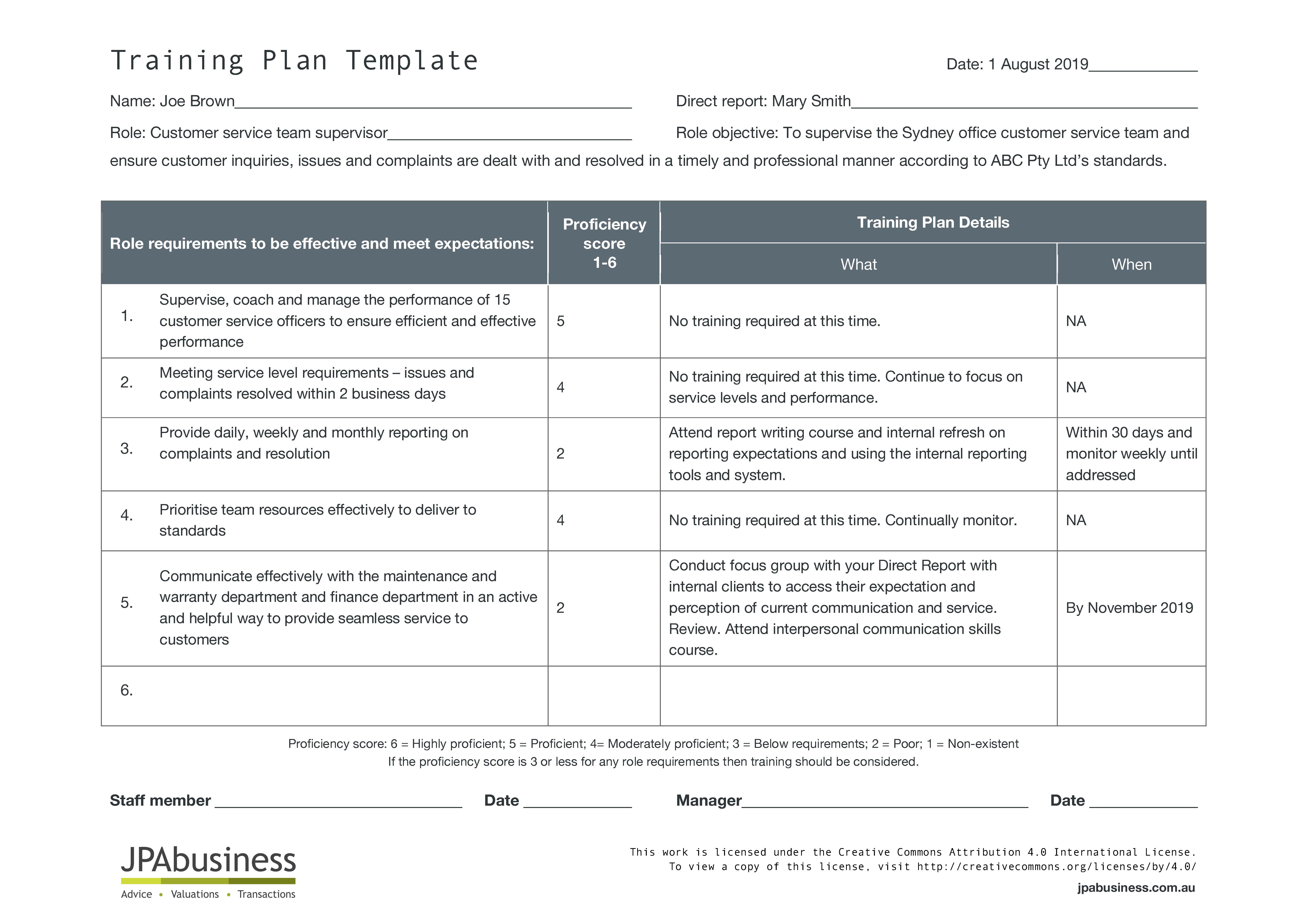 We all want competent, confident staff who feel fulfilled and motivated by their work – as we've discussed in previous blogs, it's a win-win that provides benefits for both the employer and employee.
Training and professional development is key to staff developing that competence and confidence, so this week we're inviting you to download our free JPAbusiness Staff Training Plan and Professional Development Plan templates.
Below are some example plans we have filled out to give you an idea of how the templates can be used in your business (just click on the images to view the full-sized documents).