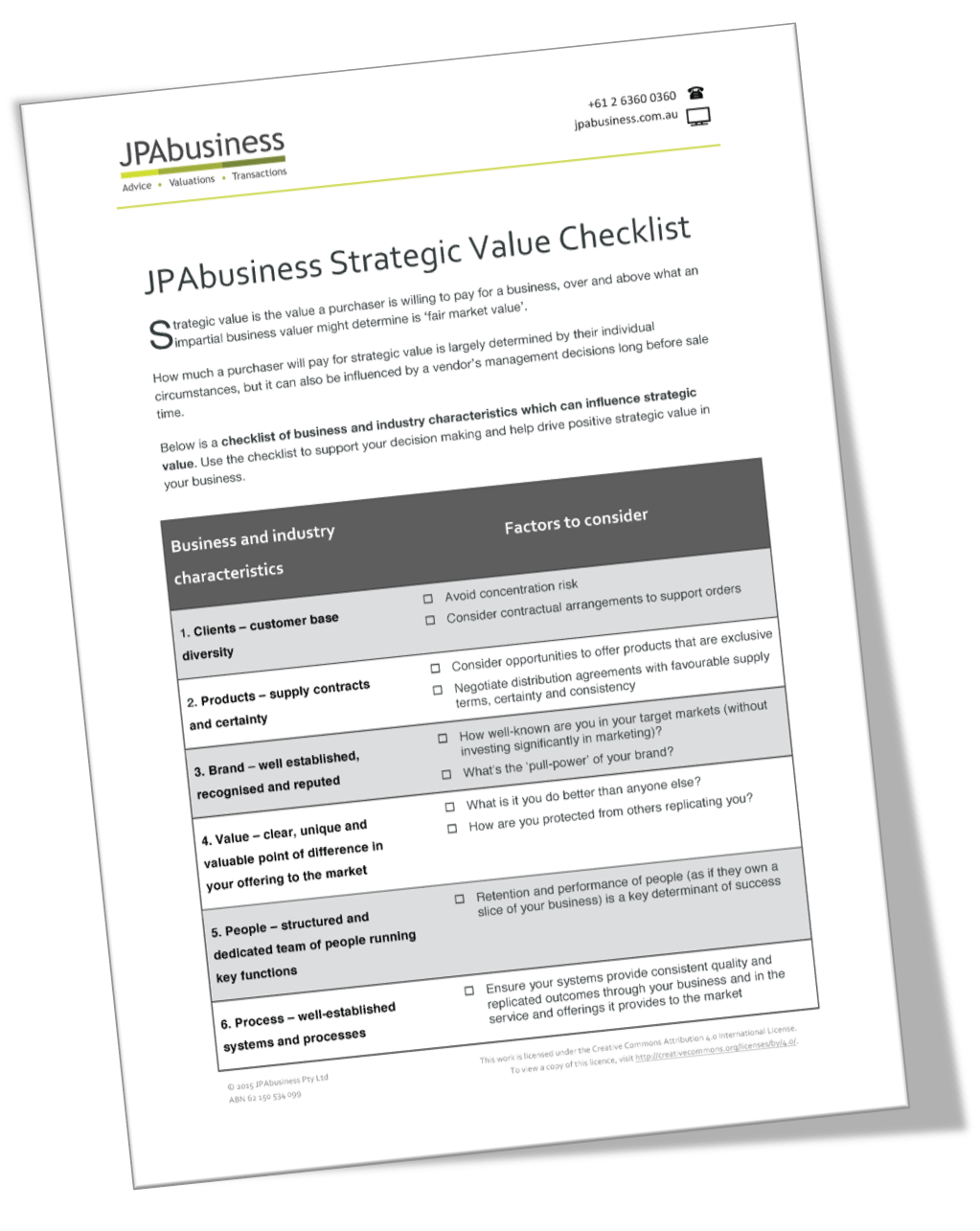 Strategic value is the value a purchaser is willing to pay for a business, over and above what an impartial business valuer might determine is 'fair market value'.
As we have discussed in our eBooks, one common method of determining a business' fair market value is to use a multiple of earnings.
Multiple of Earnings is the term for how many years or months a purchaser is prepared to wait before they recoup the value they paid the outgoing business owner, based on an assessment of business maintainable earnings (or sustainable earnings).