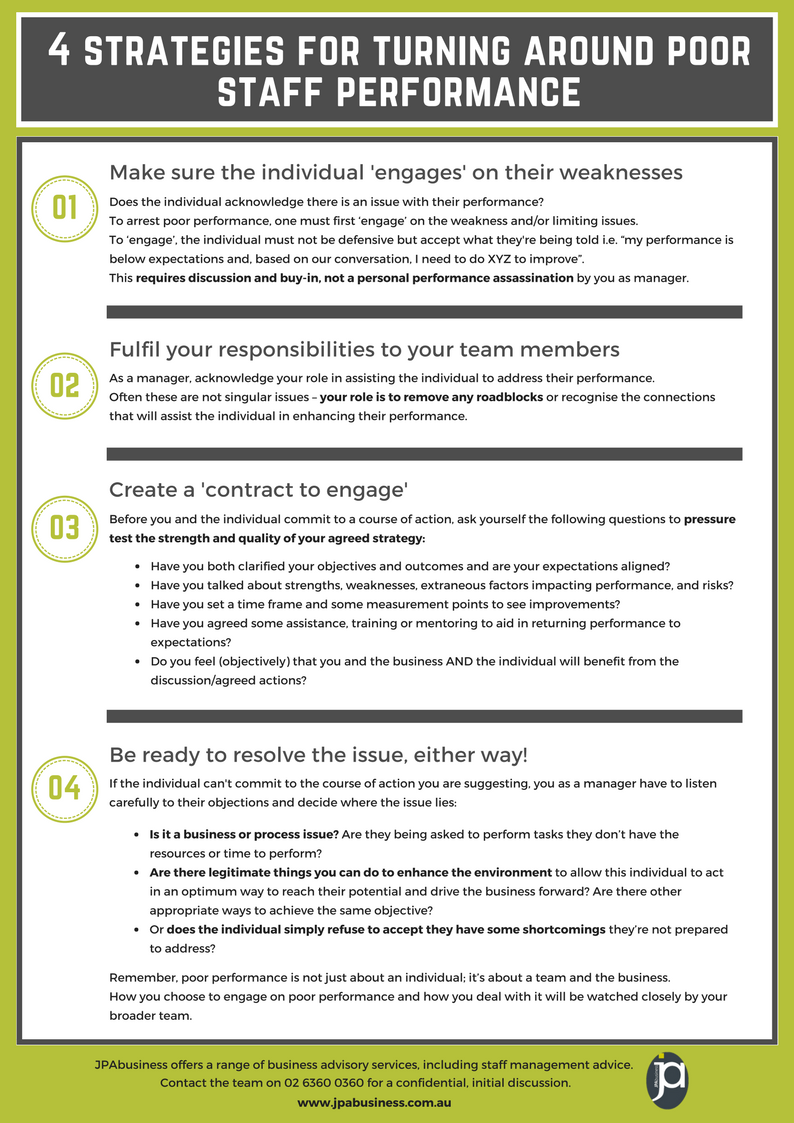 In our eBook Managing Staff for High Performance we explained how to manage staff on a daily basis using our Dynamic Performance Checklist.
If this process is working well there should be minimal requirement for corrective action.
However, we're all humans and we're all fallible, so there is always room for improvement, as well as issues that can lead to performance below expectations.
The following cheat sheet contains some of our strategies for turning around poor staff performance.