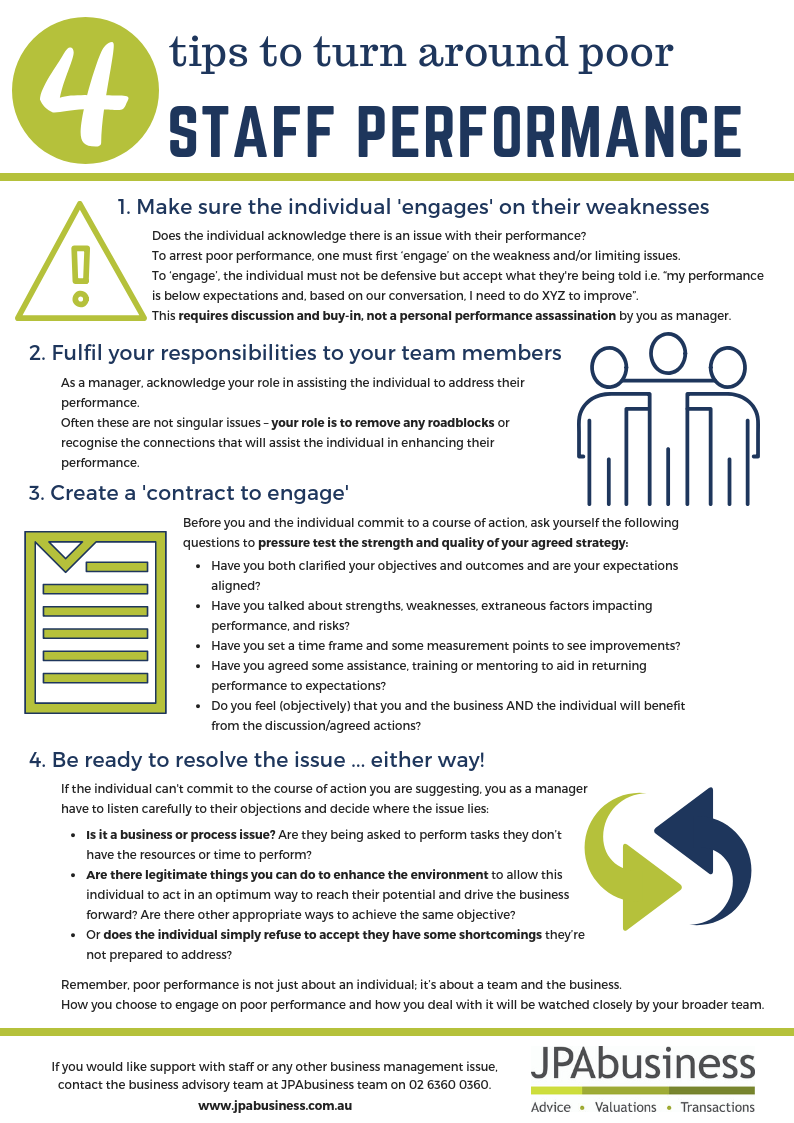 If you choose to condone poor performance by a staff member, you're sending a pretty negative message to other team members about your expectations for your business i.e. those expectations are pretty low!
And if you don't deal with that individual with respect and in a professional and fair way, you're also sending a negative message about your business culture and 'how things are done here'.
The following cheat sheet sets out 4 strategies for turning around poor performance while taking into account the two points above, i.e:
performance issues must be dealt with, and
they must be dealt with in a respectful way.