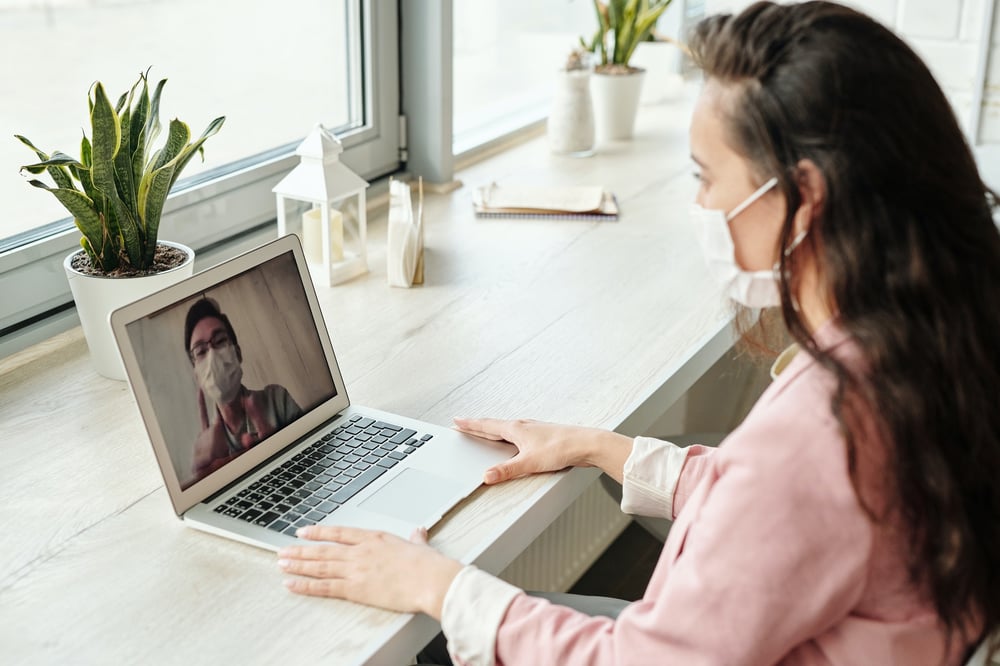 The novel coronavirus has brought many changes to the way we work, but are these changes just a temporary blip, or here to stay? And if they are here to stay, what will our workplaces of the future look like?
Here are some of my predictions for what work will look like in the post-COVID-19 world:
Video will be the go-to mode of first communication.


Travel budgets will be dramatically reduced – physical travel and face-to-face meetings will be reserved for essentials (i.e. key client meetings, business development).


Dress codes – most corporates have been slowly moving towards 'dressing down' for decades, but as COVID-19 has forced us to think about what's really important, I suspect we've finally crossed a threshold. I think ties and high heels fall below that bar, while the comfortable and sensible are taking over.


Workplace flexibility – flexible work arrangements will become a greater bargaining tool for employees and employers. Key bargaining issues will be productivity, on the employer side, and establishing a line between personal and business time, for the employee. (A US Gallup poll conducted pre-coronavirus found 54% of US officers workers would leave their job for one that offered flexible work time. Now that more people have experienced remote work, I think it's a genie that won't be put back in its bottle.)


Office space – in order to observe social distancing requirements, many construction companies, and some in other industries, have been splitting their teams into 'A' and 'B' units which attend the office on alternate days. If this practice continues beyond the shutdown, that could mean up to 50% less office space is needed going forward.


While office space may potentially have a smaller footprint, we are likely to see it redesigned to encourage more interaction and communication for the times staff are there (see below).


People got used to ramped-up office security post the 9/11 terror attacks. COVID-19 will bring new office norms regarding personal health and hygiene disciplines, for example temperature testing on arrival, liberal use of hand sanitiser, social distancing, no office attendance if showing symptoms of illness.


New homes and renovations will be designed with the inclusion of functional work spaces in mind, along with associated connectedness technology requirements.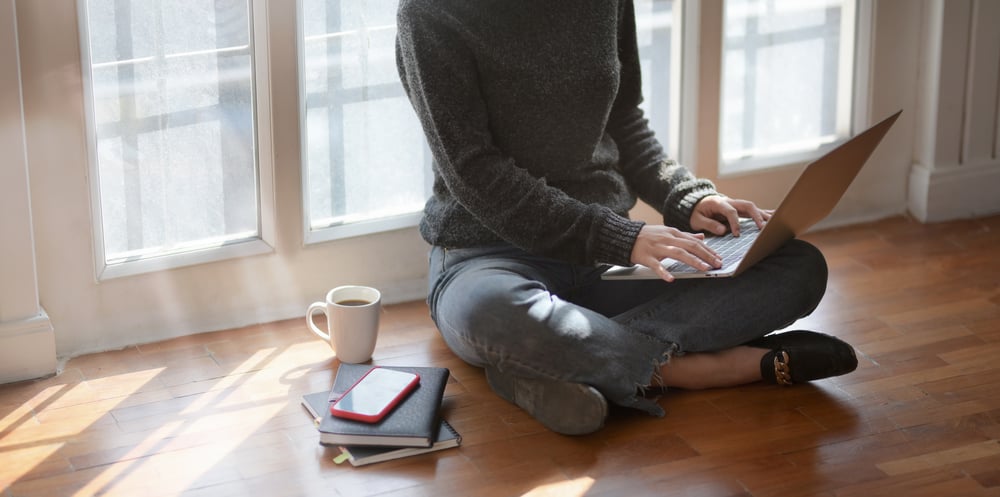 Current productivity key to future flexibility
Employee productivity while working from home during this time will be a key factor in whether companies are more open to flexible working arrangements post-COVID-19.
So what's the verdict – are employees being as productive at home?
Talking to our clients – big and small businesses across a range of industries and locations – their general comment is that remote working arrangements as a result of COVID-19 have led to reduced productivity in the order of 20–30%.
It's early days on determining the cause of this perceived drop (and I do wonder if it's empirically provable, or simply a factor of our closer observation of such things) but one possible reason was posited in a recent Forbes article.
Senior contributer William Arruda wrote:
Our humanity and connection are what separate us from robots. Nothing will take the place of those serendipitous interactions that often lead to creativity and innovation, and COVID-19 has made us appreciate those interactions more than ever.
If the 20–30% figure is correct, there are likely many contributing factors – including the challenges of balancing work, school and family life in one place, homes with inadequate working spaces, and the anxiety related to living through a pandemic – but I must agree those 'serendipitous interactions' are valuable to businesses. We certainly value them in ours!
This is why I suspect that even if working from home does become the new normal, it will only be working from home for a portion of the time. And I also agree with Mr Arruda's other prediction that when staff do spend time together in an office, that office will likely be redesigned to promote more interaction and connections than ever before.
I'm not sure if we will all move directly to Google-style slippery dips in the office, but I think we should accept that change is inevitable, so let's embrace it, think strategically and make it work for us.
Use our resources to help you plan for the future
Over the past weeks we've published a number of blogs and resources to help business owners undertake business and scenario planning during this challenging time.
These resources – including our Scenario Planning Guide – can all be found under the 'Our blog' tab on the JPAbusiness website. We also consolidated the resources into a presentation format to show you how they tie in together and can be used in your business.
If you would like some support or simply 'sounding board' advice as you develop your plans, please contact the JPAbusiness team on 02 6360 0360 or 02 9893 1803, for a confidential, obligation-free discussion.

James Price has over 30 years' experience in providing strategic, commercial and financial advice to Australian and international business clients. James' blogs provide business advice for aspiring and current small to mid-sized business owners, operators and managers.