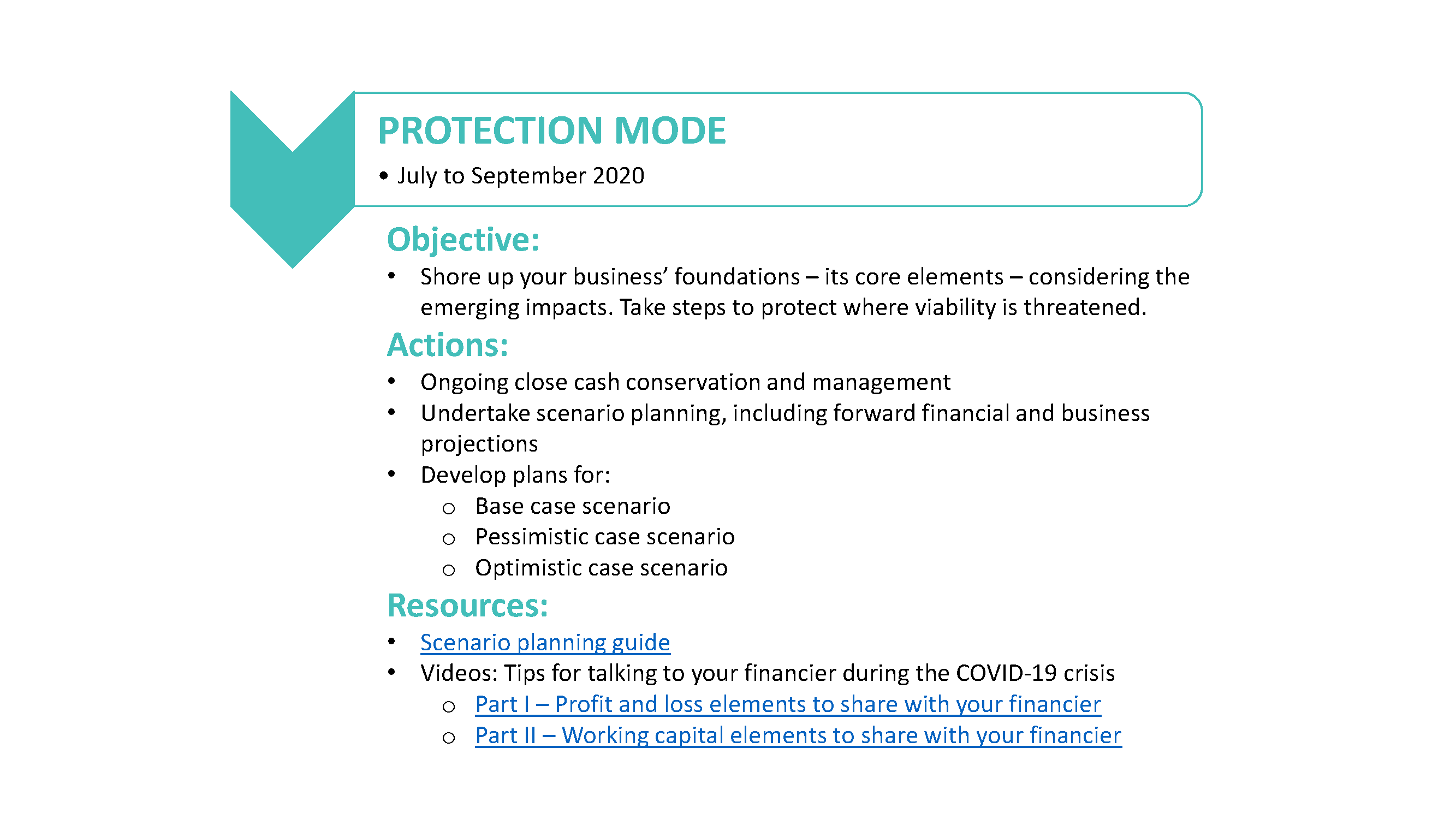 In mid-April we published an infographic detailing our expectations around the business activities we would all need to engage in following the initial impact of the COVID-19 crisis.
The three phases of activity we expected to follow the initial impact were: survival, protection and emergence.
Our take was that if you want to stand a chance of getting out of crisis mode and through to the other side, intact and ready for a viable future, you need to explicitly understand each phase and work your business, strategies and decisions within their constraints and conditions.
For most of our clients and other businesses, with the exception of those significantly impacted by the 'Stage 4' lockdown announced this week for metropolitan Melbourne, we're currently in the 'protection' phase of our predicted timeline. We thought this might be a useful time to publish a reminder of what we believe businesses should be considering at this time.