In this video I've discussed how the COVID-19 situation is impacting different elements of business and the Australian economy.
I've used the video to share my analysis, as well as some of our clients' feedback, on the following questions and issues: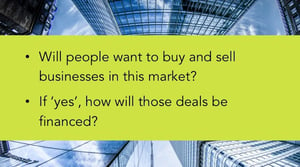 Will people want to buy and sell businesses in this market? If 'yes', how will those deals be financed?
Taking the leap into online – finding the 'upside' of social distancing
Virus driving 'Uber-style' disruption in commercial property market – what's the outlook post-crisis?
Clients taking advantage of potential positive environment for succession
What tough decisions should we be making in our businesses at this time?
The video is a little longer than usual – about 13 minutes – so if you've got a little spare time I suggest you make a cuppa and sit back to watch.
At the end of the video I've asked for your feedback, if you would like to share it. We would be very interested to hear what our readers and viewers are experiencing in their own business sectors in this very unusual and uncertain time.
Use our resources to plan for the future
Over the past few weeks we've published a number of blogs and resources to help business owners undertake business and scenario planning during this challenging time.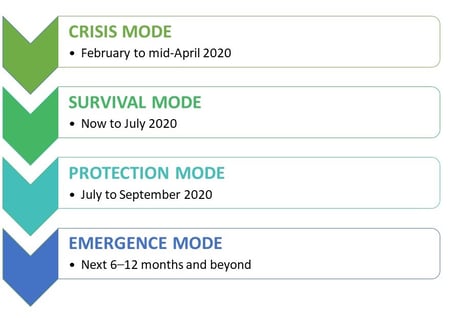 These resources – including our Scenario Planning Guide – can all be found under the 'Our blog' tab on the JPAbusiness website.
Last week we consolidated the resources into a presentation format to show you how they tie in together and can be used in your business.
If you would like some support, sounding board advice or external independent advice, analysis and facilitation help to work through any of these difficult issues, please contact the JPAbusiness team on 02 6360 0360 or 02 9893 1803, for a confidential, obligation-free discussion.

James Price has over 30 years' experience in providing strategic, commercial and financial advice to Australian and international business clients. James' blogs provide business advice for aspiring and current small to mid-sized business owners, operators and managers.