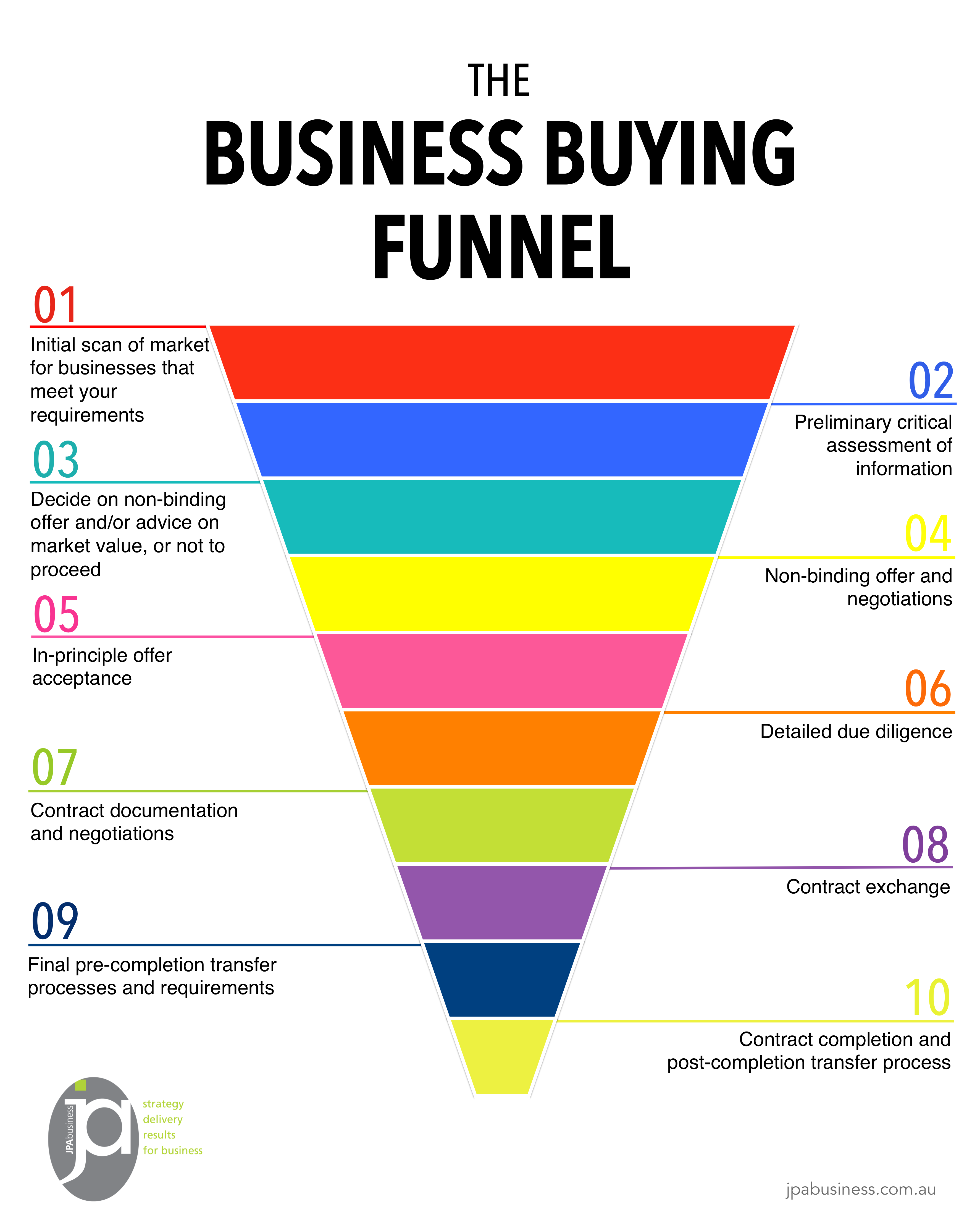 Step 1:
Imagine the process of assessing different businesses for sale as a funnel
The top of the funnel is wide and has a screen which sifts out businesses which don't meet your requirements.
These requirements may relate to:
Geography

Size and turnover

Earnings

Price

Product or service

Customer base, etc.
Once the various sale opportunities have been 'sifted' you are left with the select few businesses which meet your requirements.