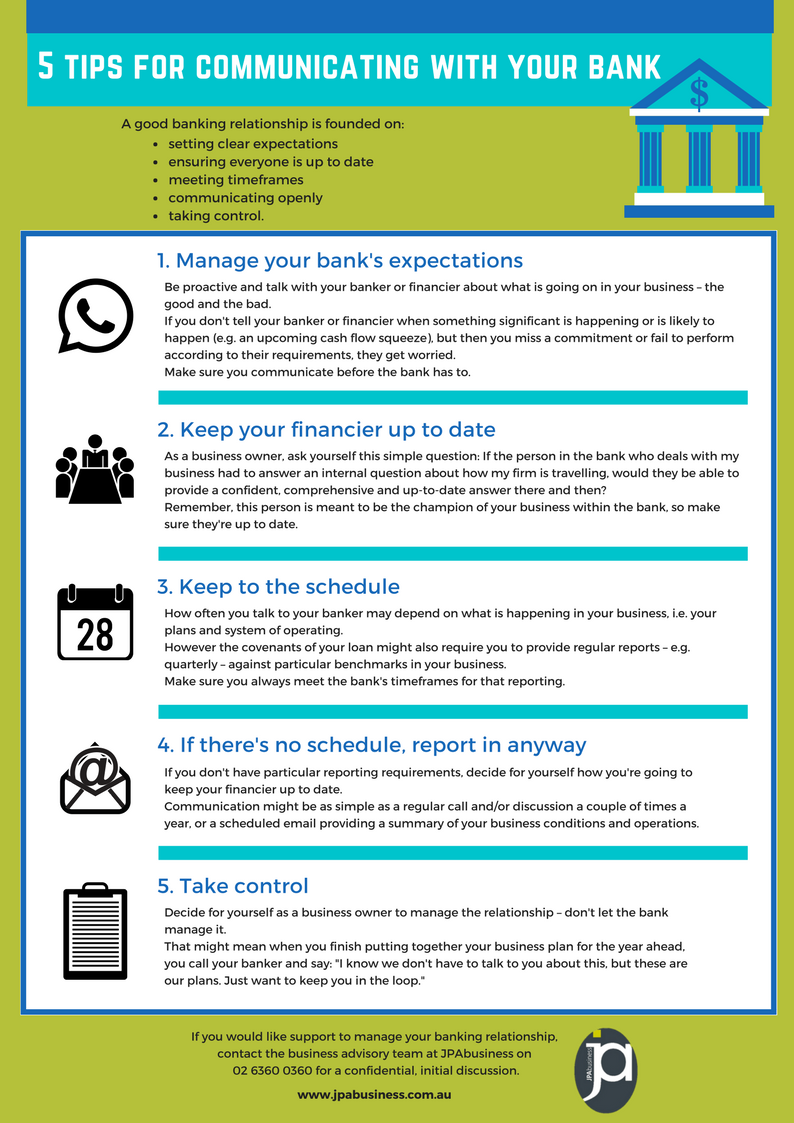 Many business owners consider banks a necessary evil, but I don't subscribe to that view.
Your banker or financier is a key partner in your business and, as with all successful partnerships, good communication is key.
The following cheat sheet contains some of our top tips for communicating with your bank and setting yourself up for a healthy partnership.