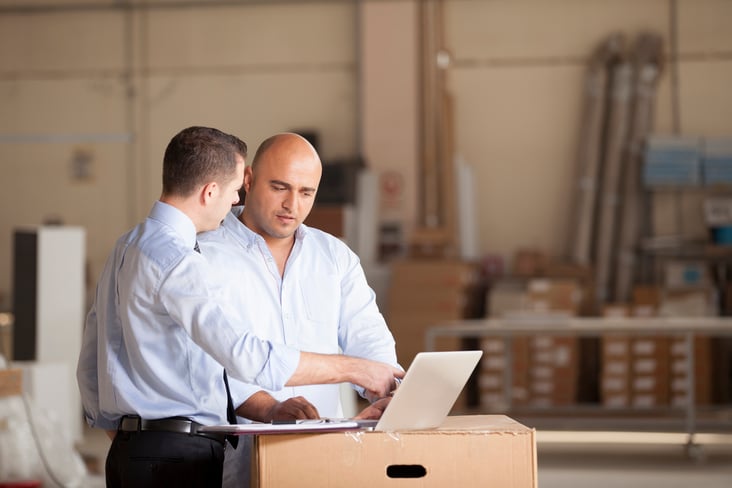 Private equity is much more than just some capital.
You can get capital from plenty of places, but private equity aims to be an aligned partner, helping a business to grow, set strategy and problem-solve.
In our eBook Partners in Your Business, guest contributor Gareth Banks from Champ Ventures explained how private equity works and what sort of opportunities private equity investors look for.
We have distilled some of Gareth's advice down into this cheat sheet, to help you make your business private equity ready.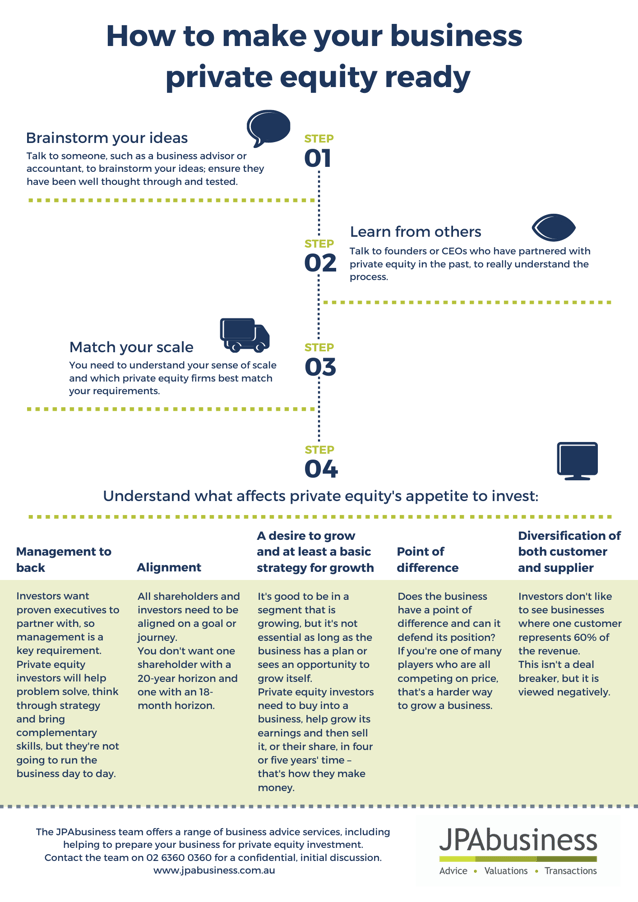 There are two main styles of private equity investment:
A traditional management buy-out sees private equity firms partner with management teams of a business and buy a business or division from a larger company, or other shareholders. Private equity is usually an 80-90% shareholder in this style.
Private equity can be invested as a minority stake to help a founder diversify their assets or wealth, to help a passive shareholder in the business exit, or to provide money to help a business expand. In that instance private equity may be a 30, 40 or 50% shareholder.
For a more detailed explanation of just what private equity investment entails, and whether it may align with your business goals, read our blog: What is private equity and how can it help my business?
If you would like advice or support regarding partnering with private equity investors, contact the team at JPAbusiness on 02 6360 0360 or 02 9893 1803 for a confidential, initial discussion.

James Price has over 30 years' experience in providing strategic, commercial and financial advice to Australian and international business clients. James' blogs provide business advice for aspiring and current small to mid-sized business owners, operators and managers.