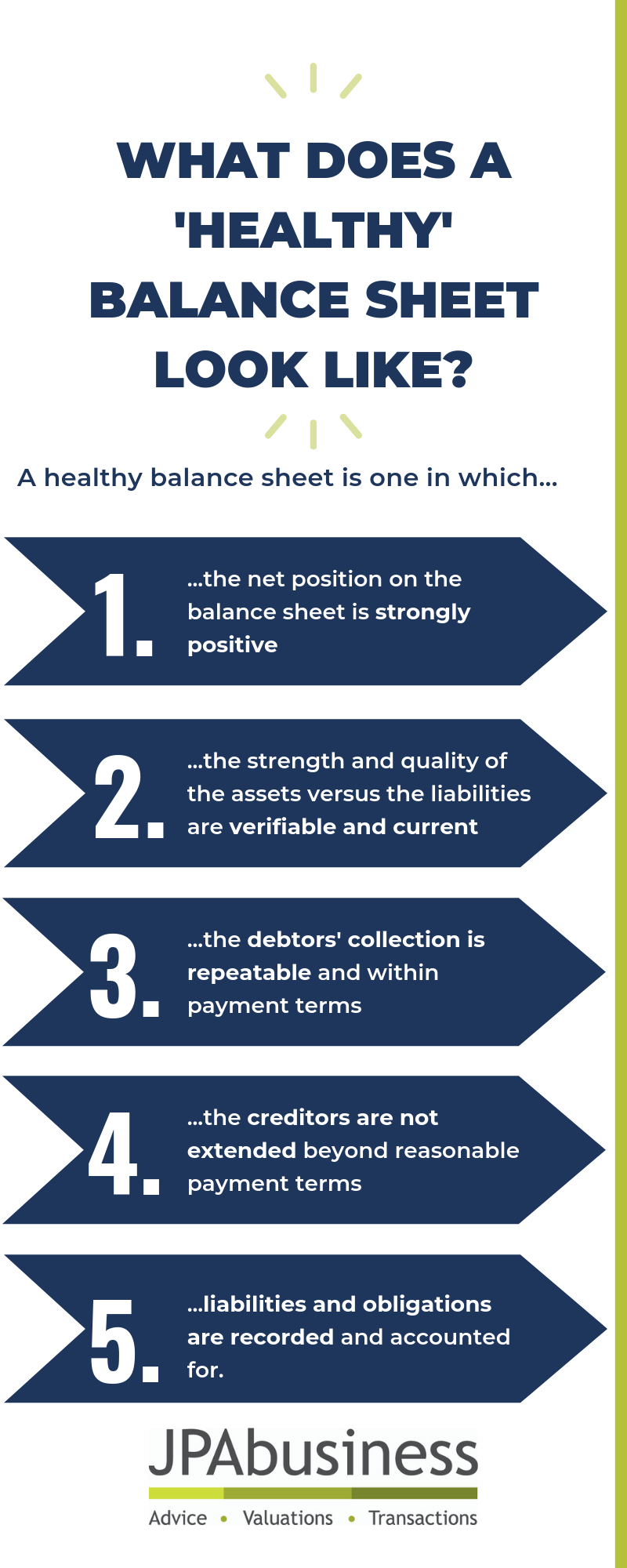 Many business owners, in small and large firms, don't really focus on their balance sheet. They look at their profit and loss and, if they're making a profit, they think 'everything's fine'.
From our experience, the balance sheet of a business is often the key to its success.
This is because a healthy balance sheet is often the key to being able to withstand shocks; it gives financiers the confidence to support your business with additional funds when things are tight.