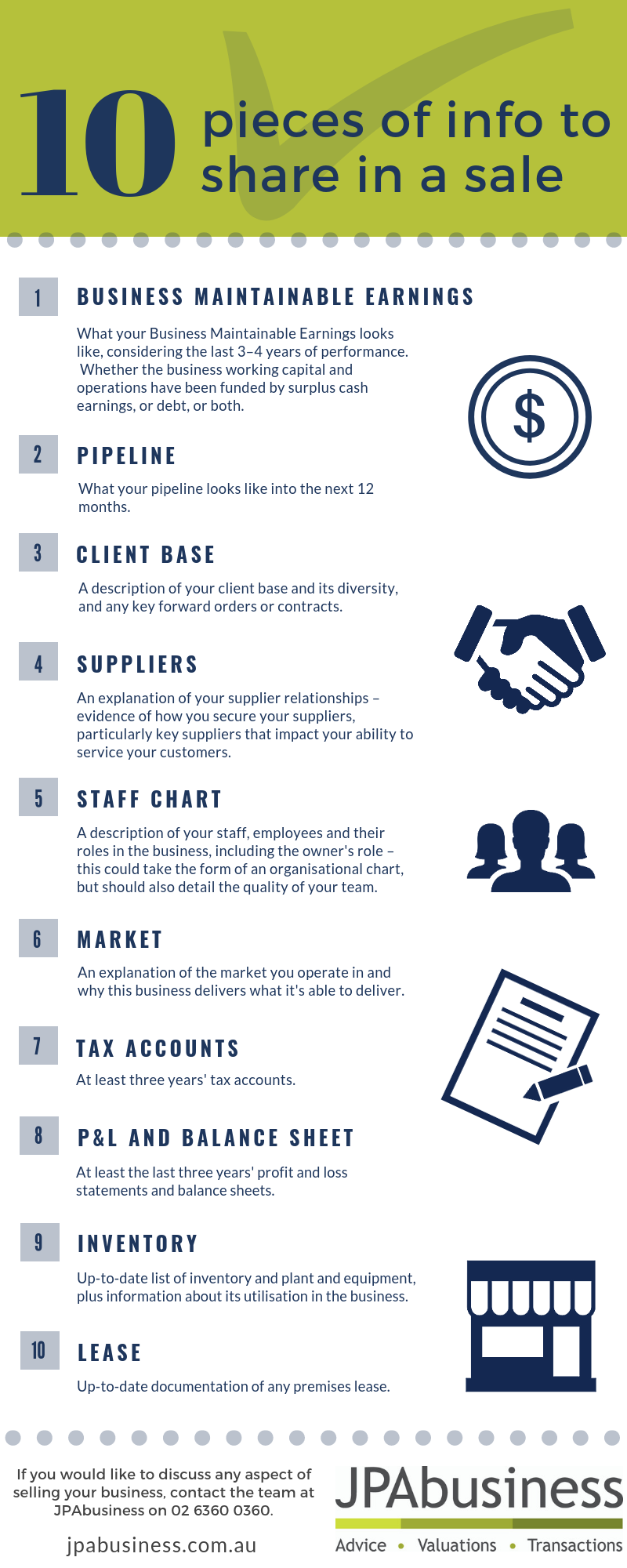 When selling a business, you need to provide solid, robust and transparent information to support the performance of the business if you want to attract a confident purchaser who is willing to bid up strongly.
The more clearly you can describe your value proposition and present supporting information in the business sale process, the more chance you have of driving business value. Remember, for a business person, information can reduce risk and, therefore, increase confidence.
The following infographic is a simple guide to 10 key pieces of information you need to share when selling your business.