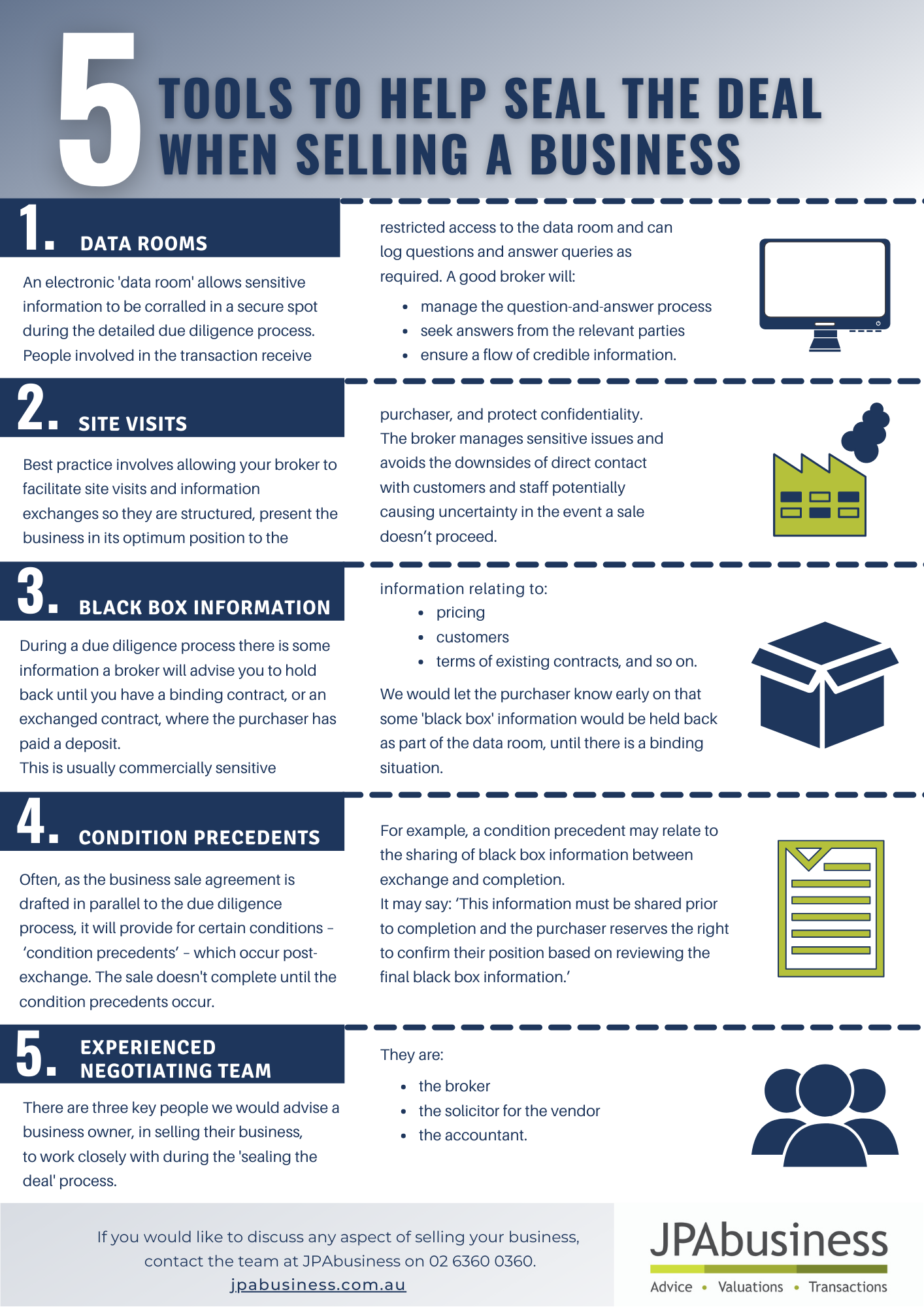 Getting a business sale transaction 'over the line' is not about tips and tricks.
Instead it's about efficiently managing the information flow through the detailed due diligence process to ensure:
all parties are well informed,

the negotiating process progresses smoothly, and

everyone can feel comfortable with the end result.
A good advisor or broker will successfully manage that interface for you.
The cheat sheet below introduces some of the tools the JPAbusiness team uses to manage information flows during the detailed due diligence process and, ultimately, seal the deal.