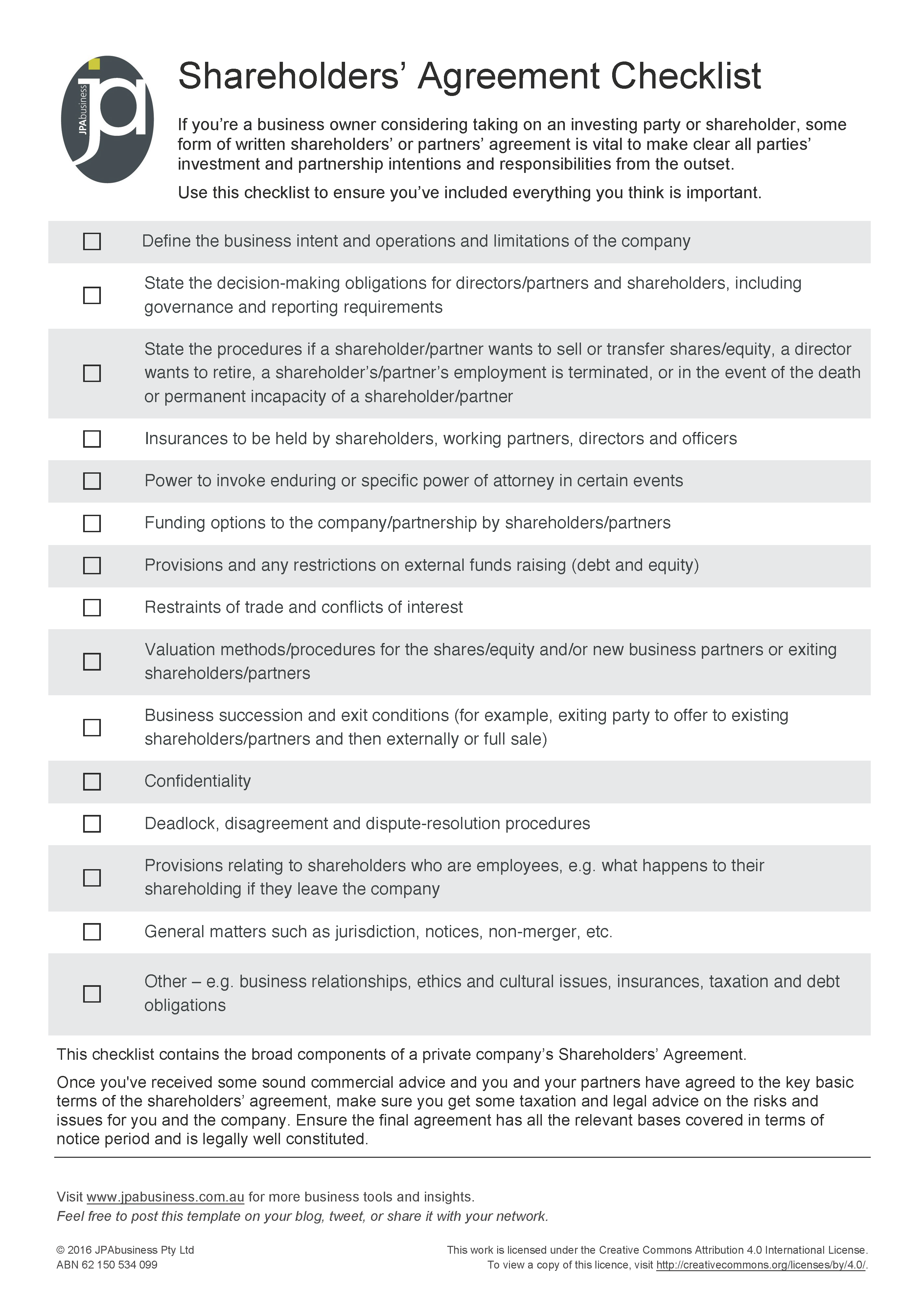 If you're a business owner considering taking on an investing party or shareholder, some form of written shareholders' or partners' agreement is vital.
Use the agreement to make clear all parties' investment and partnership intentions and responsibilities from the outset.
Remember, this is your business, so you can cover whatever you think important, from business relationships, ethics and cultural issues, to insurances, taxation and debt obligations; it's your blank canvas.