If you're considering selling your business and have decided against self-marketing, how do you evaluate the abilities of all the different brokers out there?
There are some obvious attributes you need to look for – experience is a big one – but your own attitude is actually a critical factor.
If you think of a broker as simply someone who takes commission for selling your business, you're not likely to get value from the relationship.
Working with an advisor or broker can be a partnership, if you're prepared to think of it as one and you choose the right partner!
In order to find the right partner I suggest you evaluate more than one advisor or broker to help you sell your business.
The following infographic sums up the information you should request during this evaluation process.
Good luck!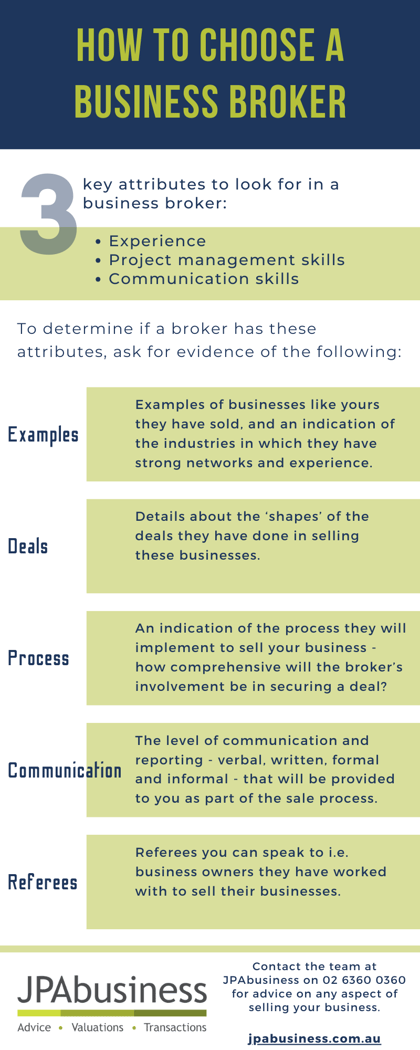 Related resources:
If you are considering selling your business, contact the JPAbusiness team for a no-obligation, confidential discussion.

James Price has over 30 years' experience in providing strategic, commercial and financial advice to Australian and international business clients. James' blogs provide business advice for aspiring and current small to mid-sized business owners, operators and managers.