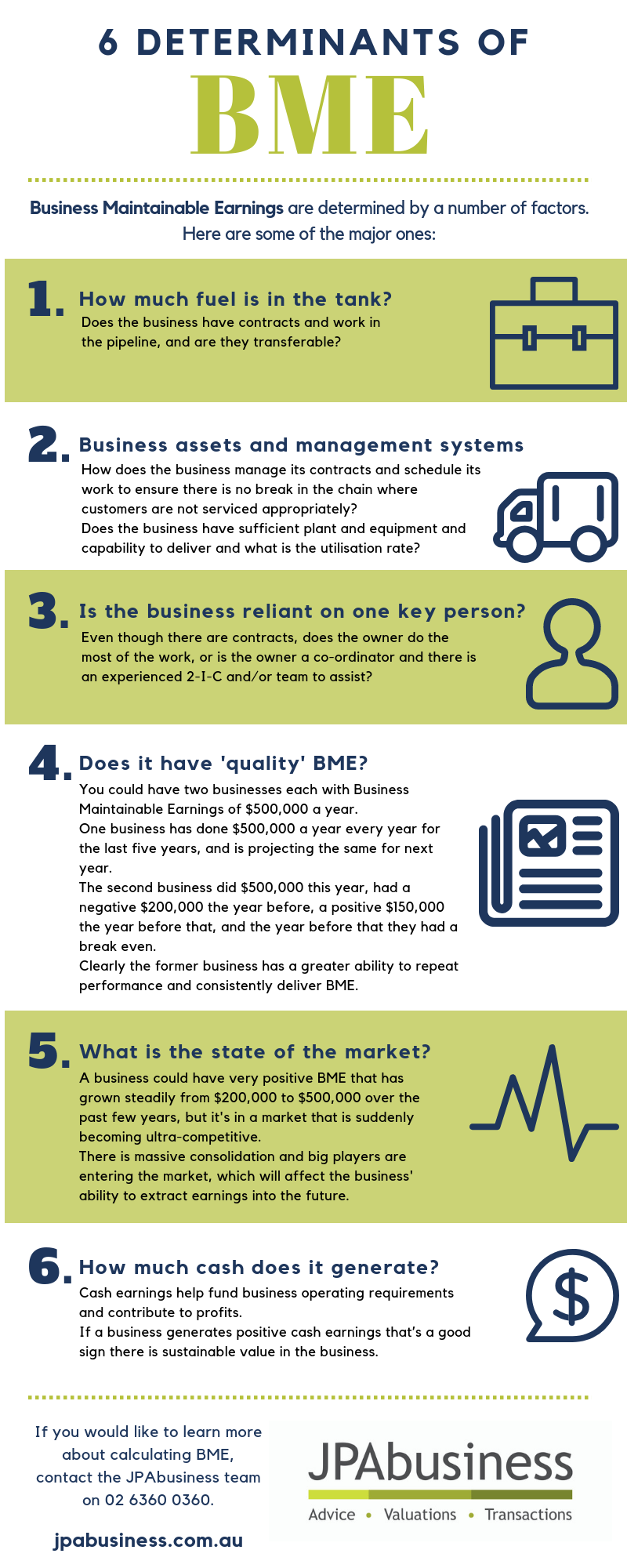 When determining what a small to mid-sized business is worth, Business Maintainable Earnings (BME) is one of the key concepts the market will consider.
BME reflects the ability of a business to generate earnings into the future.
Remember, as a buyer you don't want to pay for opportunity you will create in the future; unless there is a strategic element to the purchase, ideally you only want to pay for what has been built up by the vendor.