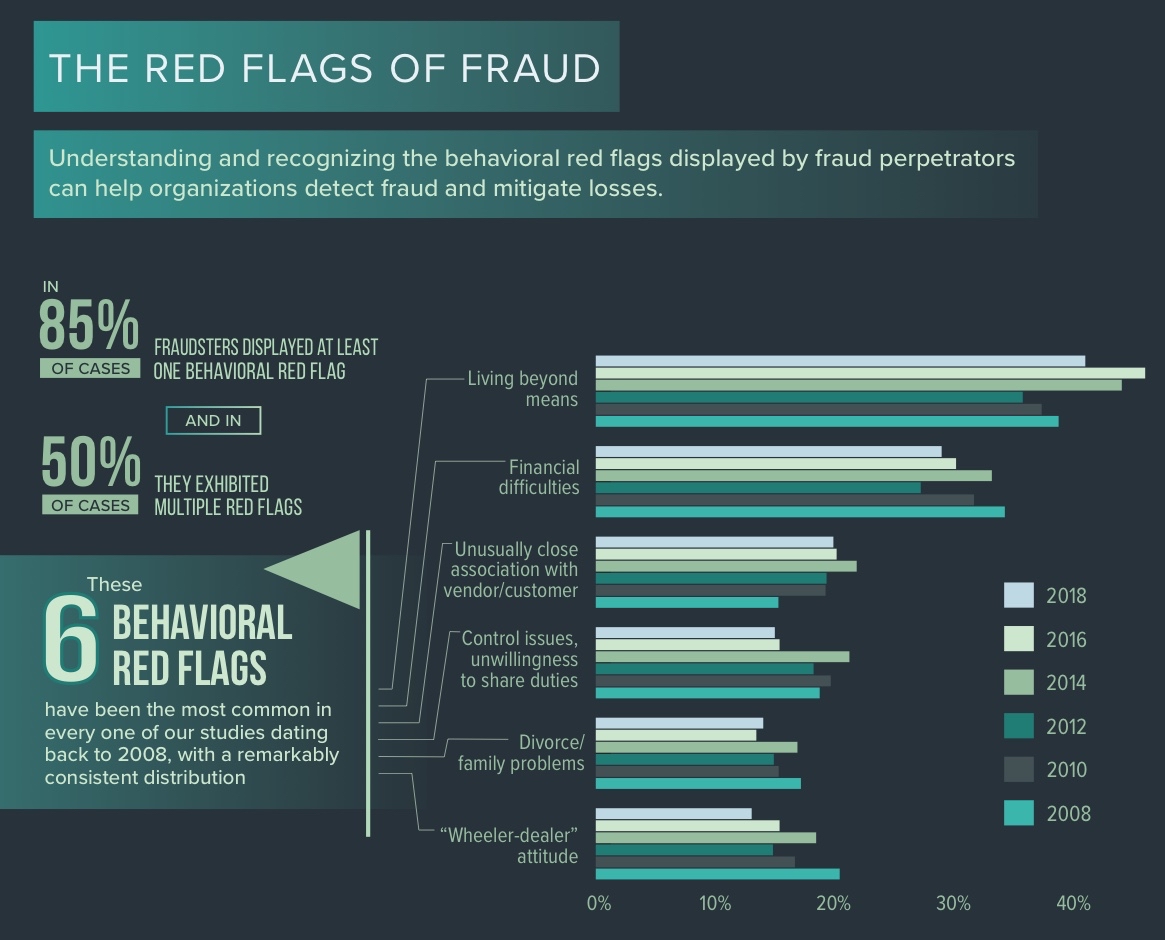 A couple of years ago the Australian Financial Review quoted Detective Superintendent Arthur Katsogiannis, then commander of the NSW Police fraud and cybercrime squad, in a story about corporate crime.
Superintendent Katsogiannis said that in 100% of corporate crime investigations he had been involved in, corruption goes hand-in-hand with a "compromised personal life".
Gambling, drinking, drug taking, living beyond their means and inappropriate sexual conduct were all indicators of a personal life as compromised as the perpetrator's professional life.