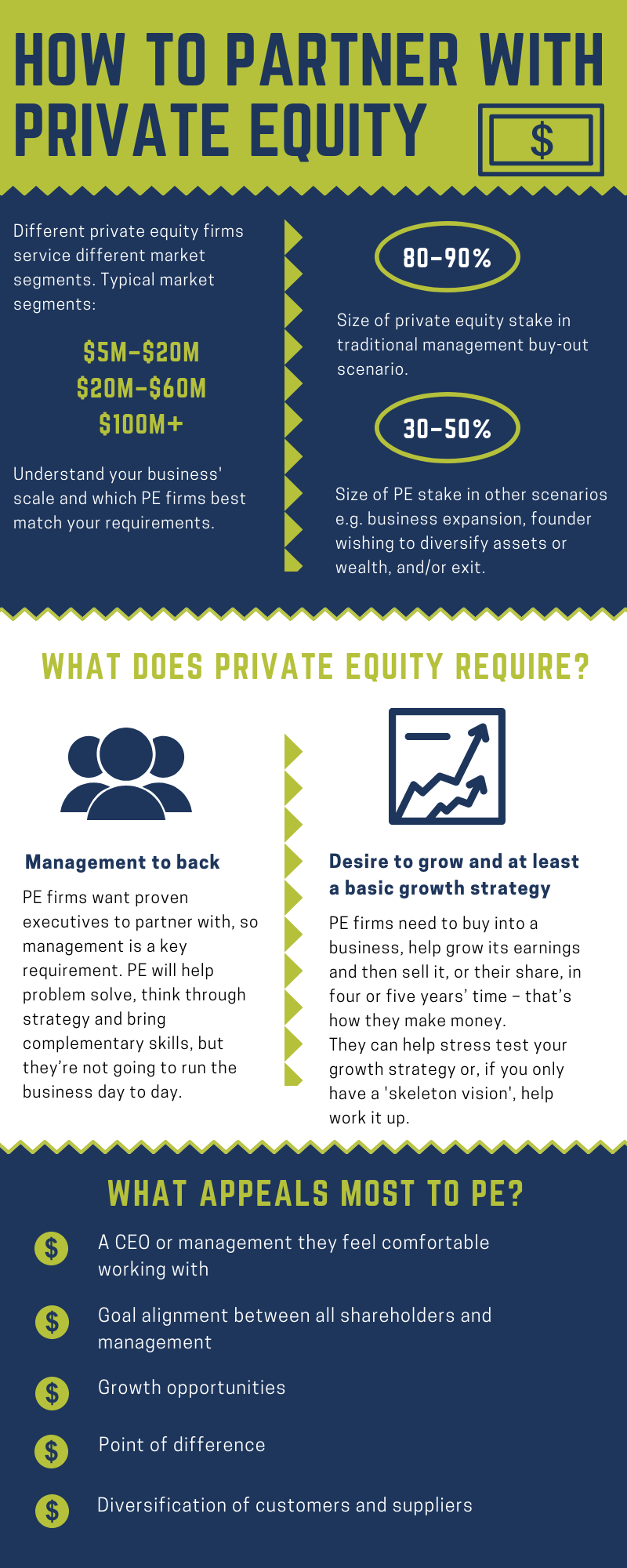 Private equity is not for everyone but, in situations where it aligns with your business goals, it can be very effective.
So what do you need to know if you're thinking about seeking private equity investment?
The following infographic provides some private equity basics, for anyone starting out on the PE journey.