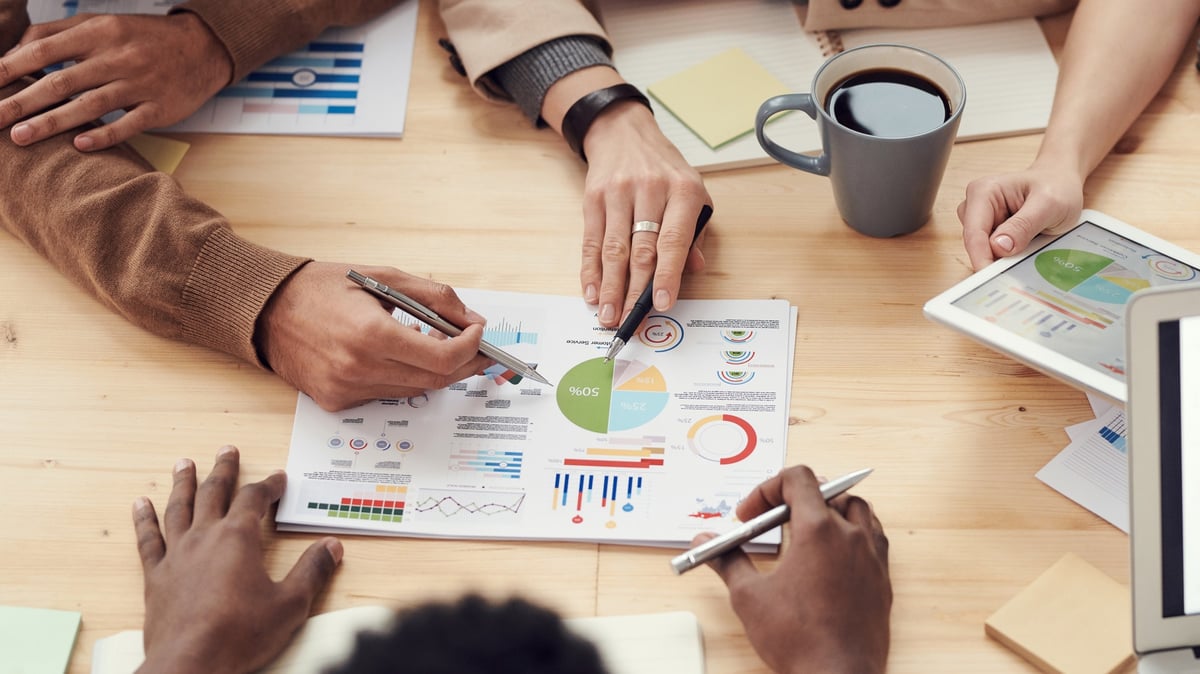 The infographic below contains four of our top tips for managing business debt and maintaining a healthy cash flow.
Business owners looking to drive their business forward need to be aware of their capital base and liquidity for working capital and investment purposes. Critical to this is maintaining a strong cash flow.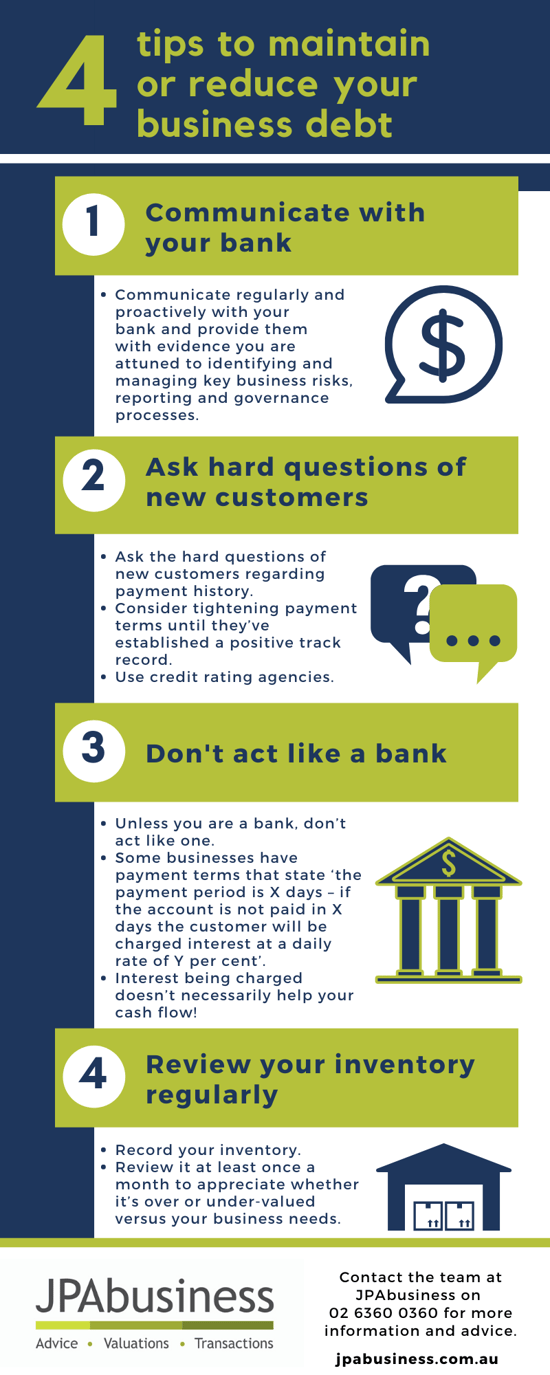 Cash flow is important whether you choose to fund your business' working capital needs with cash or a line of credit. In the case of seeking credit from a bank, maintaining a healthy cash surplus will positively influence the bank's view of your loan's serviceability, which may result in:
less onerous loan conditions and covenants

more flexible financing options

improved cost of borrowing.
Take a look at our eBooks on Managing your banking relationship and Managing cash flow and working capital for more advice in this area. You can also download our free Working Capital Checklist.
The JPAbusiness team offers a range of business advisory services that can help with cash flow management, including assessing and offering advice on your current business systems and processes. Contact the team on 02 6360 0360 (Orange) or 02 9893 1803 (Parramatta) for a confidential, obligation-free discussion.

James Price has over 30 years' experience in providing strategic, commercial and financial advice to Australian and international business clients. James' blogs provide business advice for aspiring and current small to mid-sized business owners, operators and managers.