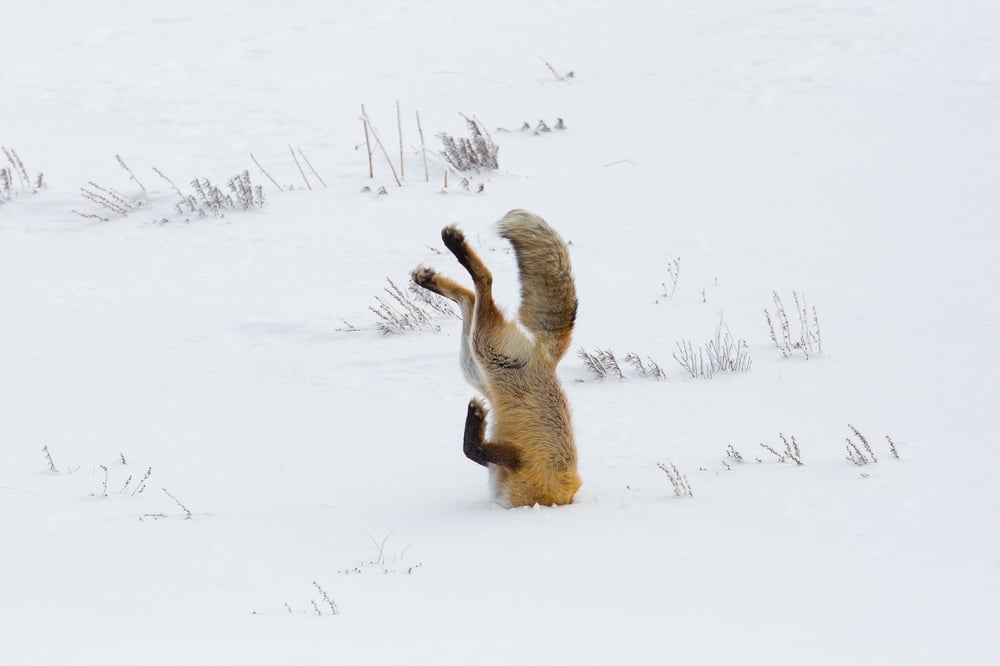 Due diligence is 'the process of acquiring objective and reliable information on a … company as required, especially before a commercial acquisition' [Macquarie Dictionary].
The over-riding purpose of due diligence is to ensure there are no nasty surprises after you buy a business.
We've created the following infographic to share some of our top tips for people embarking on the due diligence process.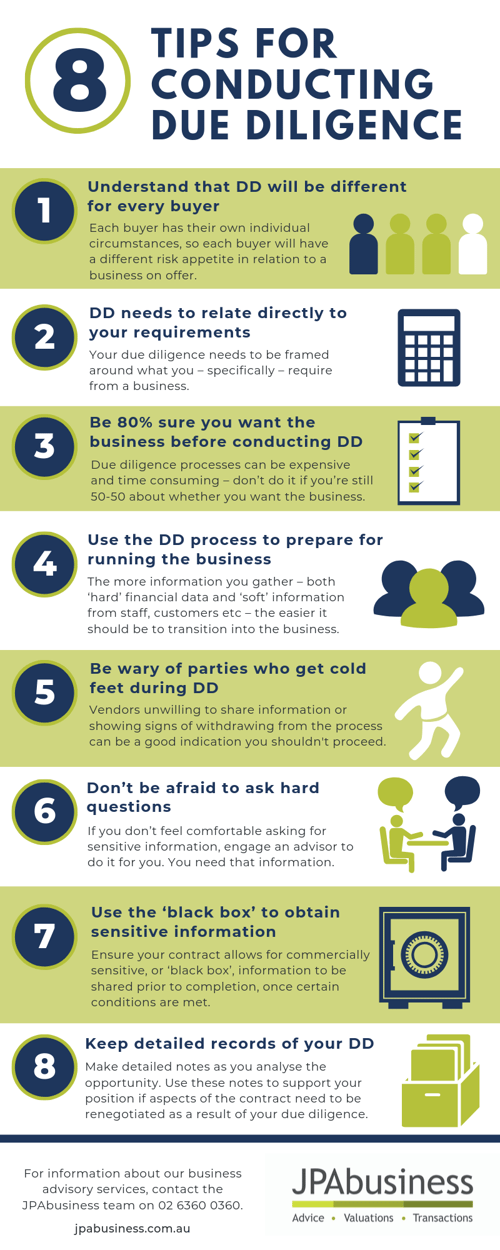 The infographic above is a simple introduction to the due diligence process. You can visit our free online Resource Library for more detailed resources:
Do I have to do due diligence?
Buying a business is one of the most significant investments a person will make in their lifetime.
If you were considering buying a business and there was an identifiable risk of a negative event occurring within that business, such as:
loss of key staff

loss of key supplier or customer relationships

default on payments

legal claims

market slumps
… wouldn't you want to know?
Due diligence allows you to recognise those risks before you commit to purchasing, so you can minimise the risk of a negative event impacting your financial strength and wellbeing.
At JPAbusiness we regularly prepare detailed, custom due diligence checklists for business-buying clients. If you would like to know more about our due diligence services, contact the team on 02 6360 0360 or 02 9893 1803 for a confidential, initial discussion.

James Price has over 30 years' experience in providing strategic, commercial and financial advice to Australian and international business clients. James' blogs provide business advice for aspiring and current small to mid-sized business owners, operators and managers.