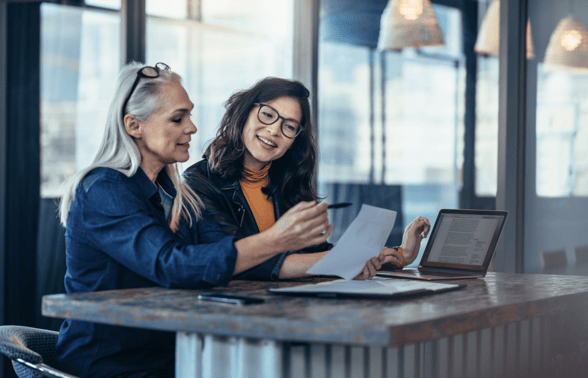 Whether or not people do legal due diligence when buying a business tends to be a factor of their appetite for risk and the price of the business they are considering buying.
There are some situations – such as when you are buying within an industry you are very familiar with, or you're paying a relatively low price for assets sold as the result of a liquidation – where you may feel you don't need to invest in comprehensive legal due diligence.
(Of course, a low purchase price doesn't necessarily mean a low-risk acquisition, as you may be subject to other liabilities and obligations!)
Our advice is to always get some preliminary advice on the potential risks and issues before deciding whether or not to conduct legal due diligence.
In this blog we're sharing some client case studies first presented by Watson Mangioni Lawyers David McGuiness and Fleur Gibson in our free ebook, How to conduct due diligence when buying a business.
The case studies are practical examples of how thorough legal due diligence can save buyers money – and heartache – in the long run.
Client case studies: Legal due diligence
By David McGuiness and Fleur Gibson
Watson Mangioni Lawyers Pty Ltd
Case study 1
We acted for a company that was acquiring a complementary business that owned some heavy vehicles. The purpose of acquiring the vehicles was to use them throughout Australia
In due diligence we discovered the vehicles did not have the correct licences to allow them to move interstate and carry the weights required.
This was a critical issue and delayed the transaction while the vendor obtained the necessary licences. If that hadn't been picked up our client may have faced heavy fines or delays in being able to operate the business.
Case study 2
A couple of years ago we operated for a purchaser acquiring a meat processing plant.
On due diligence we discovered the plant didn't have current Environment Protection Authority (EPA) licences necessary for the amount of waste that was going to be emitted.
It can take months to secure such licences and without them it would have been impossible for our client to operate the business as they had planned. We had to make sure the relevant EPA licences were applied for and in place by the time of purchase.
Case study 3
In this case we acted for a client who was purchasing a service and maintenance business.
The business needed a particular electrical services licence to operate in Queensland and didn't have it. Instead the business had been operating under someone else's licence, but that agreement was not part of the sale.
We picked this up in due diligence and advised our client. The purchaser then requested, as a condition of the sale, that the vendor obtain a licence in Queensland.
As advisors to business, JPAbusiness provides financial and commercial due diligence and often coordinates legal due diligence with our clients' solicitors.
If you would like to learn more about the due diligence and business advisory services offered by JPAbusiness, please contact the team on 02 6360 0360 or 02 9893 1803.
For information about the wide range of commercial law services provided by Watson Mangioni Lawyers, go to www.wmlaw.com.au
Disclaimer: This blog is a general guide to matters to consider when acquiring a business or shares in a company. You ought to seek professional advice before taking action or relying on any topic in this blog. The material in this blog is not advice and should be regarded as a general guide only.