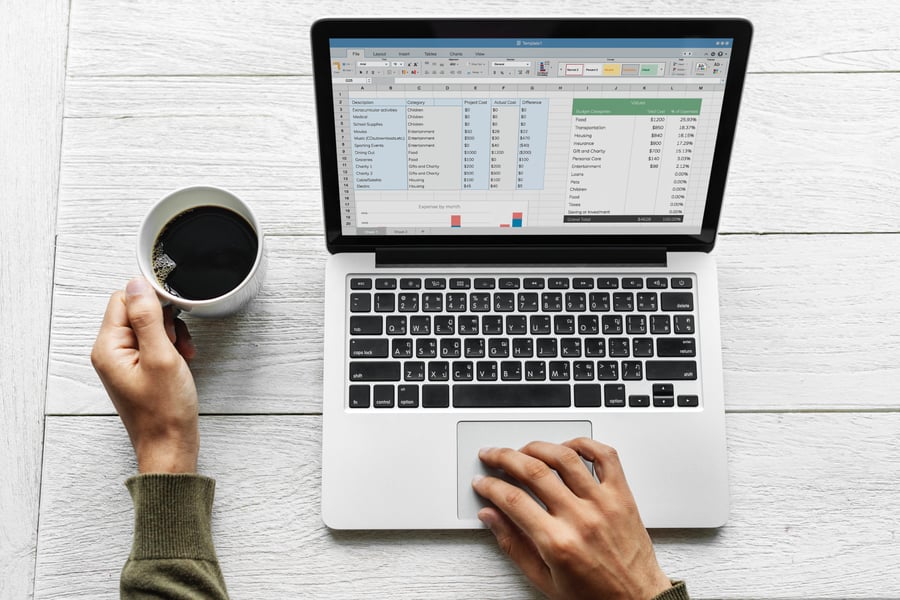 This blog has been republished in the wake of the COVID-19 pandemic, which has forced many businesses to adopt a 'virtual team' approach to their workforce.
At JPAbusiness, we use our virtual team for roles such as marketing, legal and IT.
Of course, 'virtual teams', 'virtual resourcing' and 'contingent workforce' are simply other ways of saying outsourcing. They're modern terms, but their development is based on a very old business adage: do what you do well and rely on others for the rest.
Small to medium-sized enterprises (SMEs) are increasingly outsourcing to drive efficiencies, but managing virtual teams also presents some challenges. In the following cheat sheet we've provided 7 tips for managing outsourcing partnerships and virtual teams.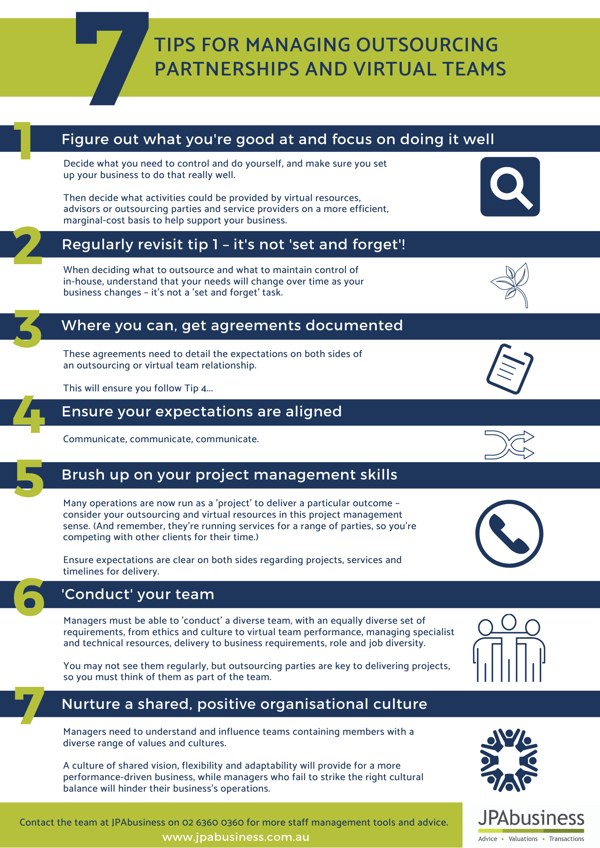 If you would like advice on whether or not outsourcing would benefit your business, contact the team at JPAbusiness on 02 6360 0360 or 02 9893 1803 for a confidential, obligation-free discussion.
We also have a number of free online resources to help your decision making around outsourcing:

James Price has over 30 years' experience in providing strategic, commercial and financial advice to Australian and international business clients. James' blogs provide business advice for aspiring and current small to mid-sized business owners, operators and managers.