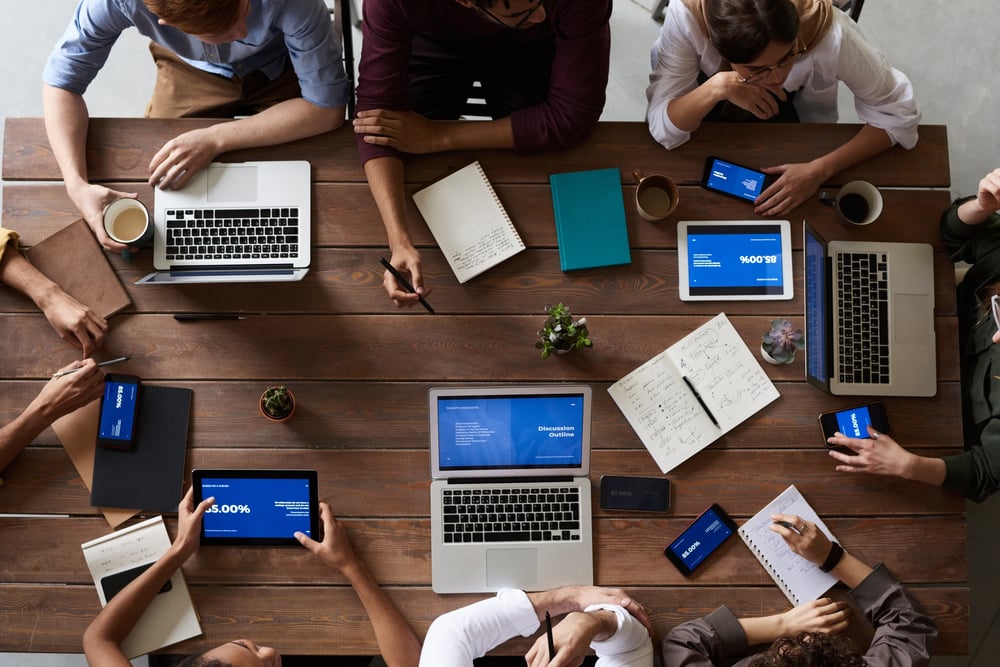 The following cheat sheet contains 6 succession strategies you can start employing in your business today.
Adopting these strategies will help future-proof your business for when and if you decide to take up an exit opportunity, or relinquish operational involvement in your business.
It's never too early to start thinking about your succession plan and developing the skills of your team and business capability.
If you future-proof your business in this way, the business should thrive even if you're not there, and the market should reward you.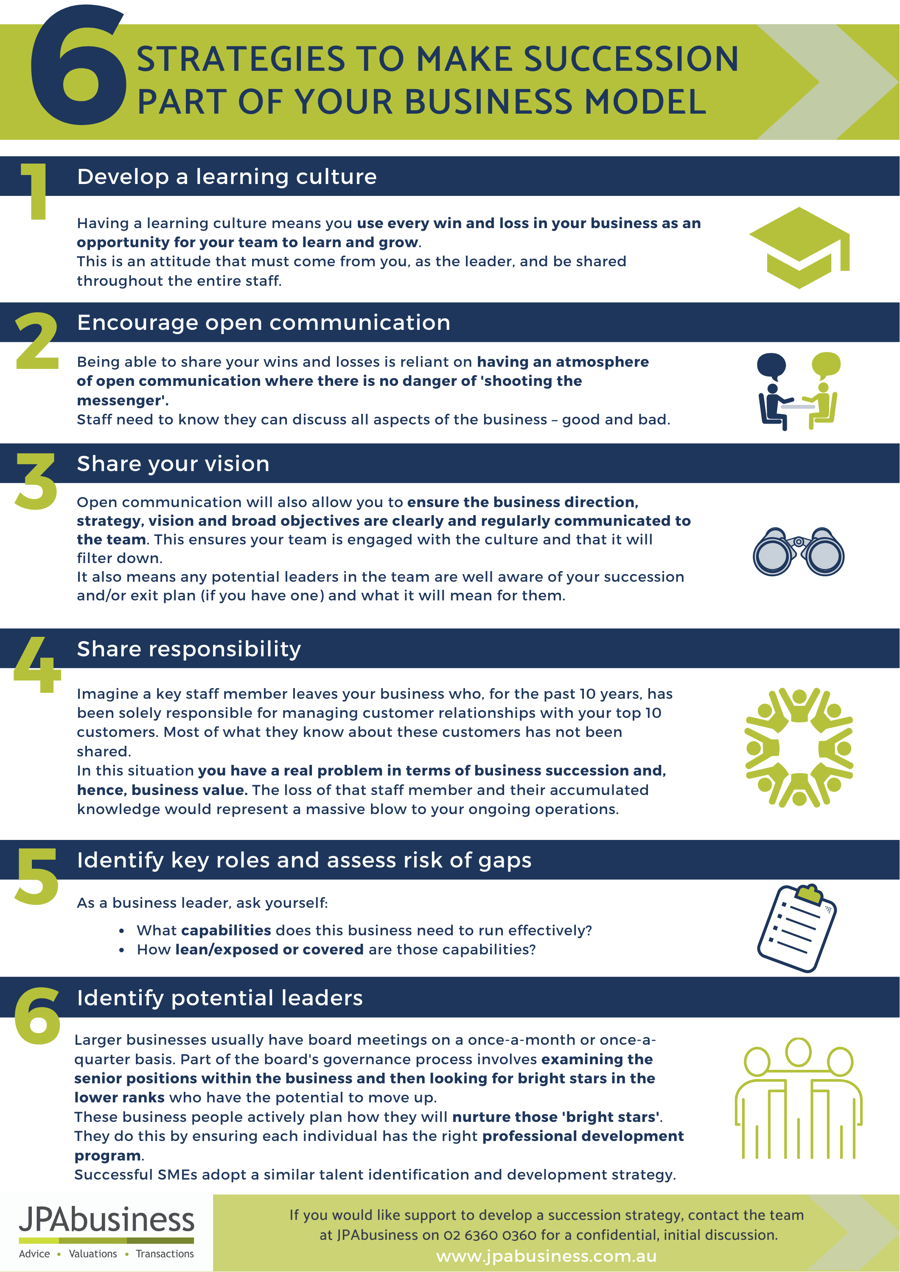 How to use our Business Succession Scorecard
We have also created the Business Succession Scorecard so you can rate your business' preparedness for succession based on several key parameters:
Leadership

Decision making

Operations

Culture

Communication

Forced exit

Business transition.
The final items in the scorecard – Forced Exit and Business Transition – are really the acid tests for determining whether your business is sustainable and has value i.e. will it survive without me, and let's see what the market thinks!
When should I start succession planning? (Hint: not when you're old)
Many people think of succession planning as an old person's problem – something you do once you decide to exit your business.
Not true. Succession planning is a young person's pathway to building a valuable and sustainable business by building the skills and depth of their team.
If you would like support to develop a succession plan for your business, contact the team at JPAbusiness on 02 6360 0360 (Orange) or 02 9893 1803 (Parramatta) for a confidential, obligation-free discussion.

James Price has over 30 years' experience in providing strategic, commercial and financial advice to Australian and international business clients. James' blogs provide business advice for aspiring and current small to mid-sized business owners, operators and managers.