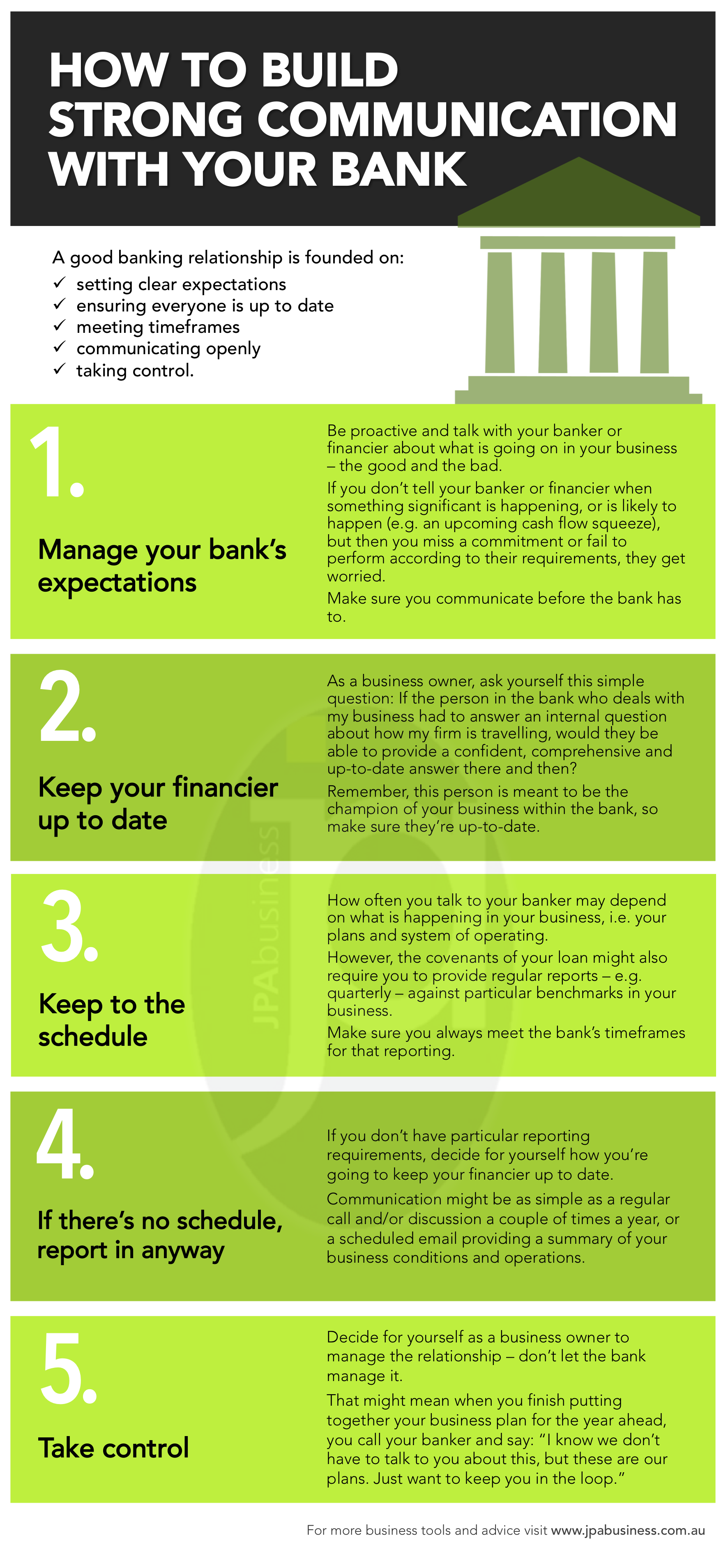 You may be surprised to hear this, but finance is about much more than money.
Security, serviceability, interest rates, covenants, margins, fees, repayments – yes, these are all important, but there is something even more important in a successful business–financier relationship and that is strong communication.
The following cheat sheet offers some of my tips for ensuring the lines of communication are always open between your business and your bank or financier.
Continue reading...
Topics: cheat sheet, Banking
Disclaimer: The information contained in this blog is general in nature and should not be taken as personal, professional advice. Readers should make their own inquiries and obtain independent, professional advice before making any decisions, taking any action or relying on any information in this blog.