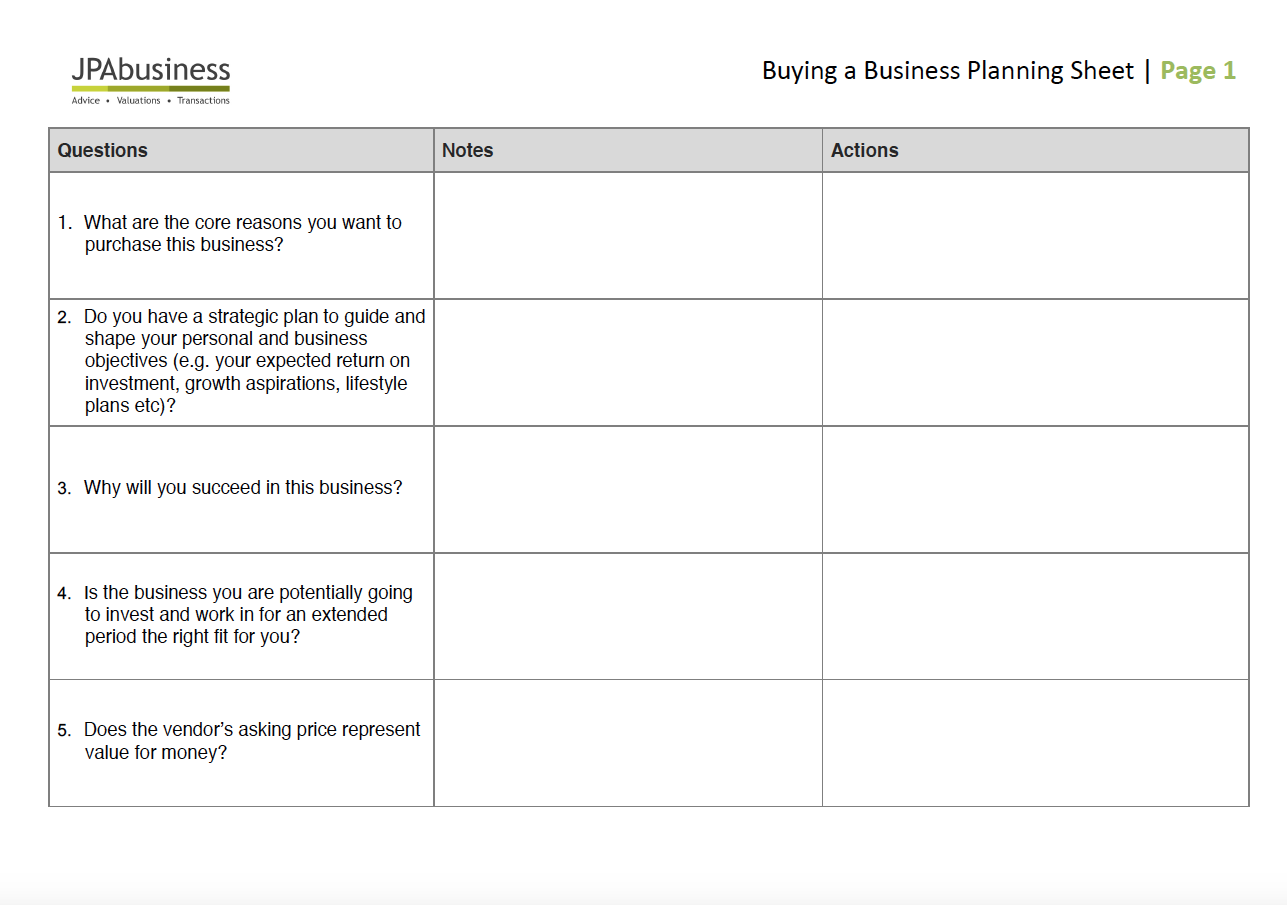 There are plenty of good businesses out there, but the key to a successful business purchase is finding a business that will be 'good' for you.
Our Buying a Business Planning Sheet is designed to help you find a business that is the right fit for your requirements and risk profile.
When assessing different businesses, the planning sheet prompts you to consider 15 questions, including:
Why will you succeed in this business?
How does the asking price compare to a market appraisal of recent sales and market trends?
Do you fully understand the requirements of the lease relating to your potential business purchase?
If you are considering buying a business, download the free template and work through the questions as a way of bringing some rigour and structure to your preliminary planning.