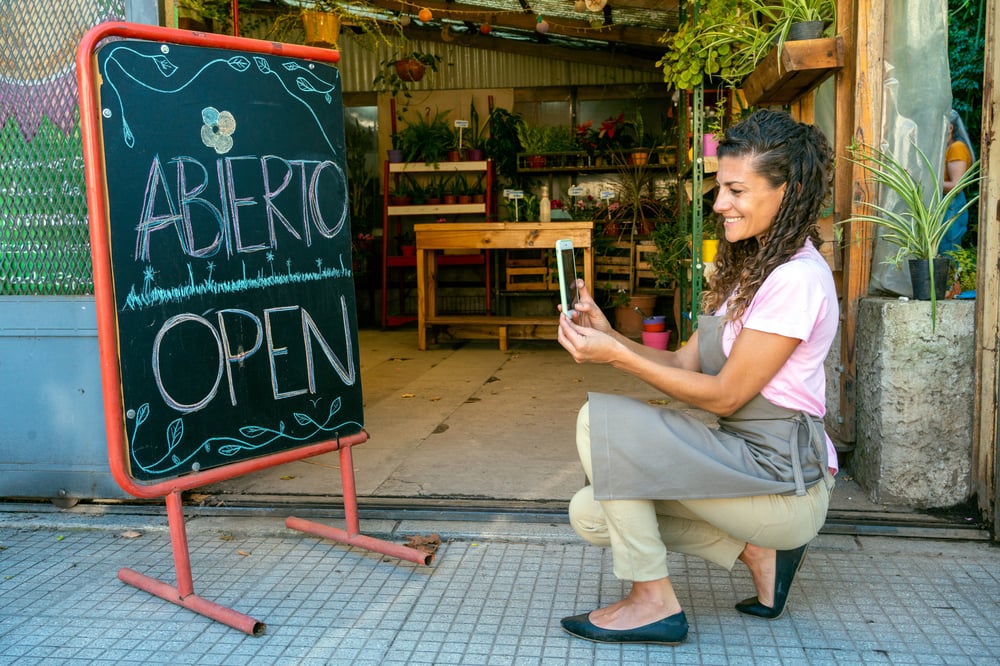 In the fourth chapter of our Ultimate Guide to Boosting Business Value Through Online Activity ebook, we discuss how to build a strong brand using online technology.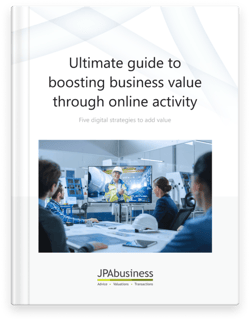 With the rise of the internet and instant access to reviews and information, brand credibility and recognition both online and offline is more important than ever.
You can:
read Chapter 4 below,

download

the complete ebook, or

watch

a video where I discuss the chapter on our YouTube channel.
How to value a brand
Part of the intangible assessment in a business valuation is to try and get a feel for the strength and value of the business' brand – how it is positioned in its market.
One way to do this is to look at the financials and see if sales are growing, and growing over an extended period. Sales growth obviously relates directly to whether people know and like your brand.
However, this method is not very precise, as sales figures can be inflated if a business happens to be in an industry that's going through a purple patch. For example, if you looked at any retail bicycle store over past three to five years you would see dramatic sales growth, whether it's a branded or independent store. That growth is related to the health and fitness trends, and then of course the pandemic, because cycling allows you to exercise while maintaining social distance.
So, we can't rely on financials alone to assess the market credibility of the business and underlying strength of the brand.
The next step is to look at those figures in the context of the business' social media accounts and general 'online position'.
Their online position includes:
what people are saying about their experience with the business, as well as what they're not saying about it;
how high they rank in organic searches;
if there are positive or negative reviews about their products and/or services;
how frequently they appear in relevant searches or, if they don't appear, which of their competitors appear.
Back in the day, before the internet was so ubiquitous, we used to do mystery interviews of customers to gauge their thoughts about customer service, products and so on. Now we do that remotely by simply looking at the feedback from customers on a business's socials to give us a feel for how their brand is positioned.
Case study
For this case study we're looking at two businesses operating in Sydney, both very successful in their own right.
The businesses operate in the same sector.
Business A has been established for eight years.
Business B is two years old.
The younger company has already achieved 75% of the brand recognition and profile of the older company.
Here we are not measuring a basic $ sales per annum comparison. We're looking at the relative strength and engagement on each business' social media platforms as a proxy for brand recognition and profile, with a similar audience in the same industry sector – followers, engagement, likes, comments, shares, community interactions and client feedback.
They have achieved by delivering a quality offering, AND also by being smart and attuned to using social media and digital technology avenues to regularly get their brand message out amongst their target audiences effectively.
Managing your brand in the online environment
In our eBook, Brand and corporate identity for small to mid-sized businesses, our guest contributors explained that "never before have markets been so ready, prepared and empowered to 'sniff a rat'".
For example, if a brand positions itself and develops an identity based on a caring and community-minded image, it had better not become embroiled in a sweatshop controversy.
With the social media revolution, what used to be a few agitators griping about your practices can now become a connected and powerful influencer group numbering in the thousands overnight.
For this reason, having a well-structured, clear message has never been so important.
You may not control your brand in today's world, but you can still lead it.
The following tips are an excerpt from our Brand and corporate identity eBook:
How to 'lead' your brand message in a digital world
Knowing your brand, its essence and values, and maintaining a consistent approach, are essential.
In the past, a large part of the marketing plan was focused on creating a visual representation of what was offered, in the form of an advertisement, then buying the biggest audience you could afford and putting it out there for consideration.
With digital being interactive and organic, the consumer becomes part of that process, consuming, adding to, and sharing your brand messages on a scale never before possible.
Engaging in the conversation, leading the story, and having a powerful set of assets (content, brand icons and identity etc.) for the consumer to propagate is the cost of entry.
Here are some simple guidelines for interacting in the digital space, to maintain and protect your brand and its value:
Package your story in a way that connects with your customers and their values.

Watch how they engage with and interact with your marketing.

Participate in the conversation using your brand guidelines for direction.

Be quick to elevate and reinforce aspects that perform well, and act quickly and decisively to respond to any negatives.
What it means for business value
As valuers, we consider the strength of a business' brand and identity through assessing its position online (including in social media), both in terms of what customers and others are saying, but also how they are engaging and interacting.
In terms of engagement, we're looking for a mix of social media interaction, website engagement and sales results. To measure this, we look at the 'stickiness of customers' in their purchasing behaviour with a business – i.e. how often they purchase a product or service over an extended period – as a key business health factor related to sustainability of earnings.
Valuing a business' brand used to include a heavy emphasis on time in the market and on the job.
You still hear companies advertising that they have been established "since 1975" as a claim to brand credibility. However, technology and digital strategies mean young companies can now have very strong brand recognition, because it's now about each job delivered, not time in the job.
The old adage 'you're only as good as your last job' is truer today than ever before.
But here's an important word of warning: There are no silver bullets with the online world and digital technology. Brands and your business profile are now under super scrutiny, so be careful what you wish for!
JPAbusiness offers a range of business valuation and advisory services. If you would like to discuss strategies to help you grow the value of your business, contact the team on 02 6360 0360 or 02 9893 1803 for a confidential, obligation-free discussion.

James Price has over 30 years' experience in providing strategic, commercial and financial advice to Australian and international business clients. James' blogs provide business advice for aspiring and current small to mid-sized business owners, operators and managers.