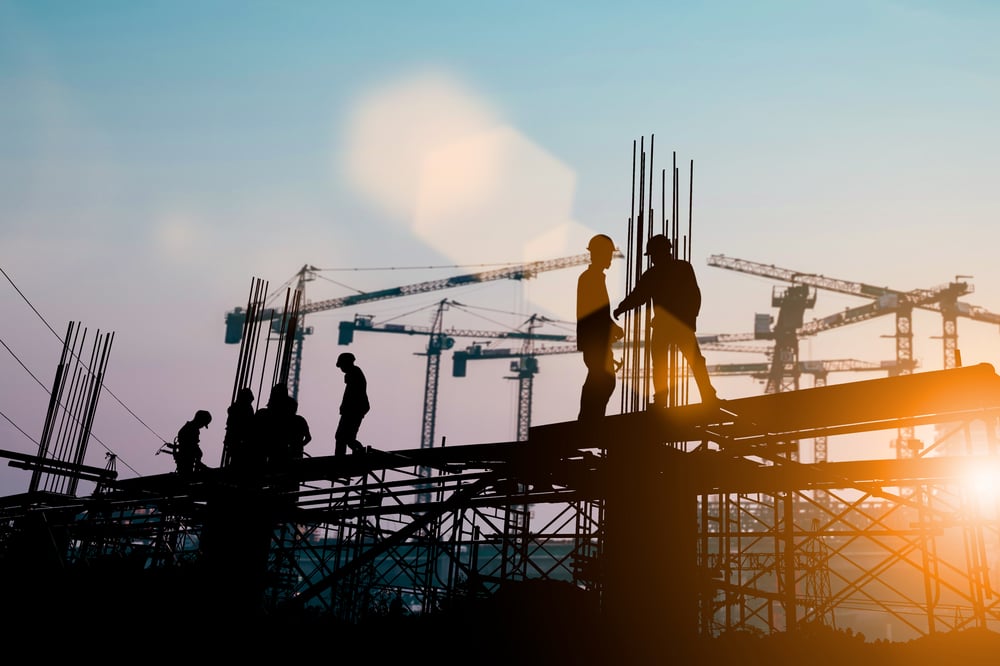 In the third chapter of our Ultimate Guide to Boosting Business Value Through Online Activity ebook, we discuss how to take advantage of digital technology to reduce costs.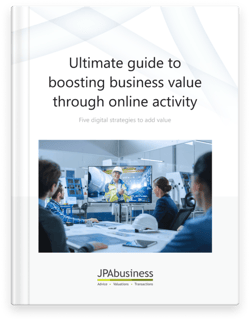 Modern technology is allowing businesses to scale, and increase their profit margins as a result.
One example we discuss in the ebook is a construction-based client who is using technology to extract real-time data about their current projects.
Technologies like GPS tracking and cloud-based ERP software provide much closer oversight of projects, helping business owners save time and money and, ultimately, drive business value.
You can:
read Chapter 3 below,

download

the complete ebook, or

watch

a video where I discuss the chapter on our YouTube channel.
The cost of doing business
Reducing the cost of doing business, if achieved without diminishing your offering, can go straight to enhancing your bottom line.
As valuers, we look at your cost of doing business in terms of the sustainability of your gross margin:
Gross margin = net sales – cost of goods sold
We want to know:
Is your gross margin improving?

Is it under pressure?

Is it being reduced?
If it's improving or stable, that's positive from a valuation perspective.
If it's being squeezed, or fluctuating, that will usually negatively affect value.
Case study
One of our construction-based clients is currently involved in building a multi-storey apartment block on an urban infill site.
This sort of development comes with some specific complexities – managing people, plant and equipment and materials, relying on subcontractors to deliver to the designs and scope, with site and unforeseen risks thrown in; all impacting the profit margin on the project.
Jobs like this can have small margins (less than 15%), so if you run over on costs or time and you don't know about it for a day or a week, suddenly the job may not be profitable.
Access to technologies like GPS tracking and cloud-based ERP software allows human, machine and materials tracking in real time – saving time and money, and supporting margins.
Opportunities to scale
This technology also scales the cost of management across multiple projects, rather than having to employ and incur the cost of a separate project management resource for each project to essentially 'micro-manage' the outcome!
Instead, with this information provided in real time across projects, one good project manager might be able to stretch across three relatively complex projects instead of one – because they have the information they need at their fingertips, rather than having to chase it down, interpret figures and so on.
This all allows for easier and more efficient decision making.
What it means for business value
The higher your gross margin, the better your bottom line, or net income (provided you can keep your overhead costs in check and continue to grow sales) and, therefore, the stronger your future maintainable earnings will be.
Sometimes gross margin can flip about, particularly for project-based businesses with 'lumpy' pieces of work, some of which are sold on a low-margin basis because of a hyper-competitive environment.
The trick for a business, in terms of value, is to get a gross margin that is sustainable, year on year, rather than volatile.
For project-based businesses, technology can assist in better measuring the performance of projects with low margins by providing real-time data on progress versus budgets, allowing more dynamic and active management of margins.
Business owners in competitive industries have had fewer levers to pull in terms of improving margin. However, because of technology and online business strategies around sales and production, there are now more options available to enhance performance, including the ability to achieve higher-than-budgeted margins on jobs due to the quality and timeliness of information.
As valuers, we would consider whether a business is taking advantage of those options and levers to improve their gross margin.
JPAbusiness offers a range of business valuation and advisory services. If you would like to discuss strategies to help you grow the value of your business, contact the team on 02 6360 0360 or 02 9893 1803 for a confidential, obligation-free discussion.

James Price has over 30 years' experience in providing strategic, commercial and financial advice to Australian and international business clients. James' blogs provide business advice for aspiring and current small to mid-sized business owners, operators and managers.