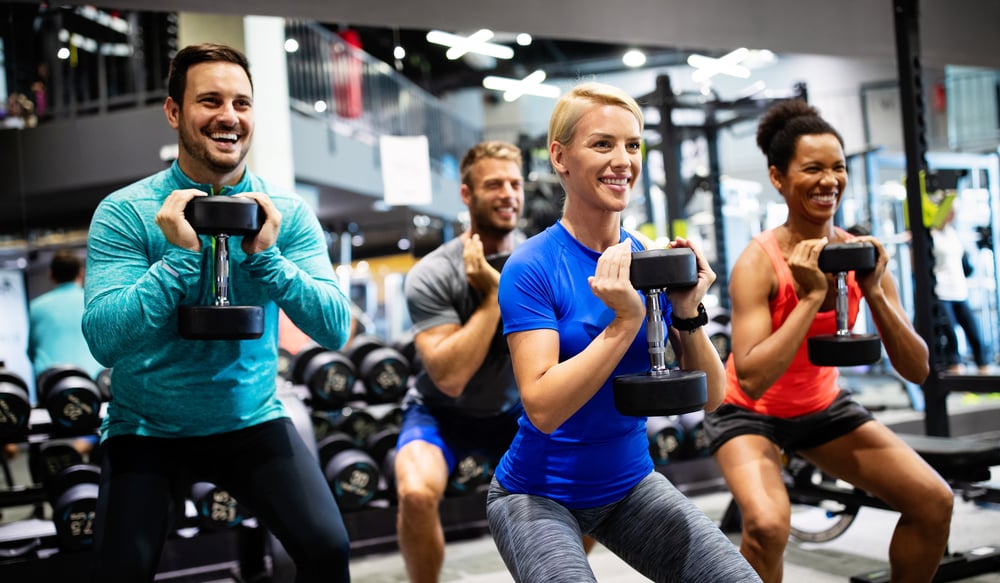 In the fifth chapter of our Ultimate Guide to Boosting Business Value Through Online Activity ebook, we discuss how to refine your product and service officering using online technology.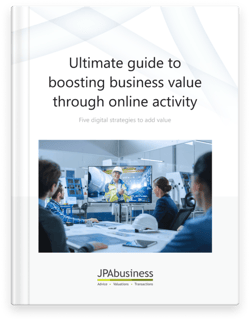 Increasingly closer engagement with customers, via social media, is allowing companies we deal with to develop and refine offerings and ideas in a much more dynamic way.
You can:
read Chapter 5 below,

download

the complete ebook, or

watch

a video where I discuss the chapter on our YouTube channel.
Digital tech driving more dynamic product development
A couple of decades ago, when I worked in banking, I came up with several new finance and investment-related products for the small business and agribusiness sector.
It took me about 12 months to do all the product development in-house and eventually launch these new offerings. If I took that long to develop a product today, I would be run over by a herd of elephants (or competitors!)
Product development timing and stagnation can have significant detrimental impacts on business value.
One interesting example of a well-known global brand of a few decades ago is Kodak, a company that was a household name in photography. But where is it positioned today? The likes of Sony and others now compete in a very crowded and diverse audio-visual marketplace, and Kodak has a substantially diminished profile and presence.
Increasingly closer engagement with customers is allowing companies we deal with to develop and refine offerings and ideas in a much more dynamic way.
Essentially, they are operating like technology companies – allowing their users to test and shape their product and service offering.
Case study
A recent example is a connection of ours operating in the lifestyle, health and fitness sector, based in Melbourne.
They're a relatively small company, but they're thinking about other offerings that might be interesting to their client base.
Their view was: "We won't do it flippantly, but we can use our social media followers, our private Facebook group, to put a revised offering out with some different product aspects and pricing and see how it is taken up. Then we can let our network and community shape the end offering."
In the pre-digital, 'physical' era, you effectively undertook that sort of product development 'in the dark' and in a somewhat more theoretical way. And you usually needed a lot of capital behind you!
Yes, you did market research, but by contrast it was cumbersome, costly and time consuming. You had to go to the nth degree in terms of development before you got any feedback on whether a new product or service might work.
The principle is still the same, but the cycle is a lot more iterative and dynamic now.
And if you're a smart business, you've cultivated a client base that is regularly engaged and interacting with you and your business, so getting feedback directly on a new idea is more direct and timelier.
Businesses today also have access to new technology including micro sensors, automated monitoring and digital twinning, which allow progressive monitoring of product performance, leading to regular upgrades and enhancements.
Traditional product development still of value
Product development, including with technology advancement, is often associated with new and different devices and a lengthy commercialisation process, including applications for market protections and patents.
Certainly, as a valuer, we look at a business' offering to determine if they have a sustainable competitive advantage. A patent or other exclusivity or licence arrangement can provide this if the offering or product is actually valued by the market.
What it means for business value
When valuing a business, we consider the way a firm is refining and developing its product set.
If it has a stagnant product set and doesn't seem to be doing much in terms of thinking about the next generation of offering, we will probably see that in a negative light.
Of course, it may be a business that simply sells widgets to a market, and they will always be able to sell those widgets. But be careful of that complacency: we know what happened to Kodak and video stores!
Simply put, having product and service development as a dynamic aspect of your business model and approach, in our opinion, is usually a contributor to a healthy business and often enhances its business value.
The technology is out there to help you – don't get left behind.
JPAbusiness offers a range of business valuation and advisory services. If you would like to discuss strategies to help you grow the value of your business, contact the team on 02 6360 0360 or 02 9893 1803 for a confidential, obligation-free discussion.

James Price has over 30 years' experience in providing strategic, commercial and financial advice to Australian and international business clients. James' blogs provide business advice for aspiring and current small to mid-sized business owners, operators and managers.